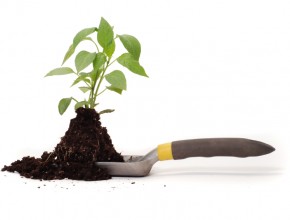 This week a dry, desert lake-bed has transformed into the third largest city in Nevada for the week-long counter-culture festival Burning Man. The event has passionate followers who travel across the globe to experience its unique expressions of community, art and self-reliance. This year, Burning Man founder Larry Harvey announced that Burning Man will change from being a Limited Liability Corporation, managed by a few owners, to a non-profit organization governed by a 17-member board. The transition is slated to occur in a three-year time frame.
It is going to be an interesting case study in change management. Participants currently pay over $300, and some believe paying this kind of cash gives them a modicum of ownership. Others believe the LLC can manage the transition the way it sees fit. Keeping these "customers" happy will require individuals with strong communication skills, no doubt. Leadership will be key in paving the path for these and other burning issues.
With so much innovation in existence at this event, it seemed fitting this week to read the Center for Creative Leadership's thoughts on spanning gaps between current leadership talent and future leadership talent. Here's their suggested approach:
Know your needs: Identify the capabilities managers will need now and in the future to execute and sustain the organization's strategy.
Create a leadership strategy: Make sure leadership's character and skills are aligned with long-term needs as defined by strategy.
Develop goals for leadership development: Wherever needed, create opportunities for feedback, evaluation and coaching to make sure managers and emerging leaders understand their own strengths and weaknesses as they plug into the purpose of the organization.
Create systems: Make sure succession planning includes the recruitment, and development of talent that aligns with the organization's values and vision.
Evaluate: What metrics will help you confirm that the right leaders are in the right place? What systems and resources might be needed to do so?
Addressing leadership in a strategic way is a small detail in the overall change management process. With change comes some form of resistance 100% of the time and it is a multi-pronged process. Yet if any organization can offer alternatives to approach change, Burning Man can. With displays of innovation, creativity and collectivism in a grand scale that cannot be found anywhere else on Earth, we'll see what kind of organizational structure survives when the dust settles.
StrategyCheck
How are you creating leaders in your organization?
---