OKR Software to Align Teams & Contributors.
Our OKR Software makes it easy for teams and individuals to create 90-day action plans.
OKR Software for Organization-wide Alignment
OKR Software to Align Your Teams & Contributors
Cascade clear outcomes into team and individual OKRs or goals to drive ownership and inspire accountability.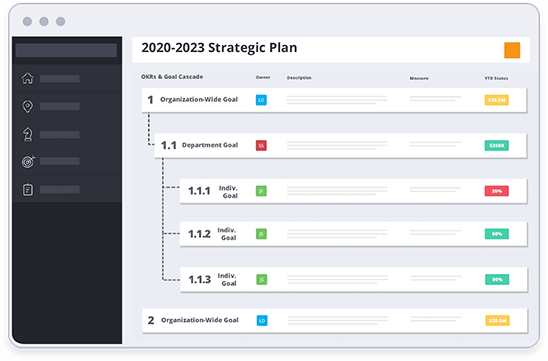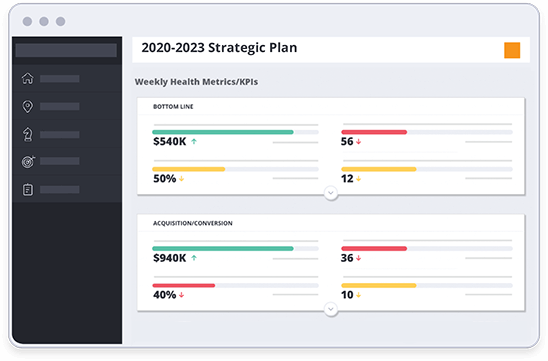 Identify & Track Business Health Metrics
Our goal & OKR software helps your team monitor metrics to keep a consistent pulse on the health of your business.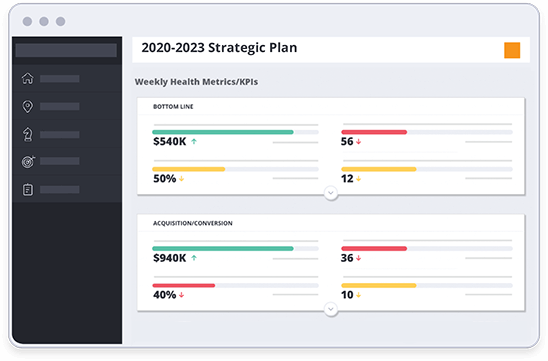 One-Click Department & Individual Action Plans
Download department and individual action plans to clearly communicate expectations, commitments and accomplishments.
See Example Reports