Real-Time Visual Performance Dashboards.
Not your everyday performance dashboard. A dynamic view of key performance indicators and progress against effort.
Visual Performance Dashboards Build a Culture of Transparency
Real-Time Performance Dashboards Bring Results to Life
Interactive displays of your data provide insight into the key performance indicators driving your success.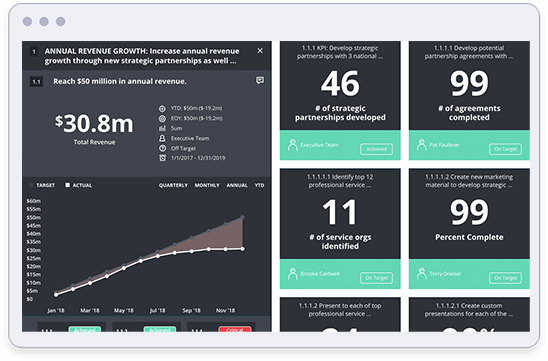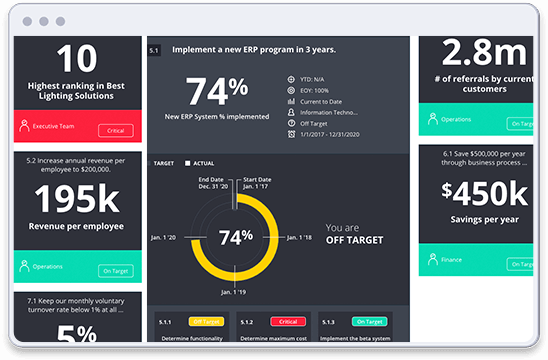 Manage Data with Agility
When you adapt your plan, the dynamic dashboard reflects changes in real-time.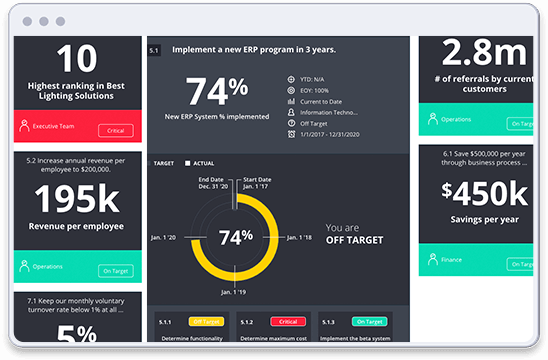 Share & Embed Your Dashboards
Embed your dashboard, or share a link for transparency around strategic performance.