OKRs: Objectives and Key Results.
OnStrategy is here to help your team with everything OKR—from software, to consulting, to DIY templates and guides.
What are OKRs? (Objective & Key Result)
OKRs are a three-letter acronym for Objectives and Key Results. Popularized by Google, OKRs are a methodology for goal setting and accountability we've come to love because it wraps together the time-tested practice of aligning focused goals with a quarterly review process to adapt initiatives (key results).
The power in OKRs is giving your team a framework to connect—and stay connected—to your bigger purpose. See the Full Post
OKR
Objective & Key Results
What is Really Different About OKRs?
Cascading goals and actions is not new, but here is what is different about adopting an OKR Approach:
OKRs foster ownership and a sense of control.

One of the things that makes the process exciting and dynamic is that OKRs require the team to create commitments to outcomes and deliverables (KRs) that drive the company direction (Objectives).

Built-in agility to manage performance quarterly.

While this idea is present in other processes, quarterly management and then re-setting the next quarter is powerful to connect individual action to company results.
OKRs keep your team engaged in your plan and direction every day.

In a traditional annual planning cycle, teams only look at a strategic plan once a year. An OKR framework keeps the plan in focus on a daily, weekly, and quarterly basis: regular, but not rigid.

OKRs create alignment and transparency.

Everyone knows where the organization is going, and how they contribute and what shifts are being made to meet targets and outcomes.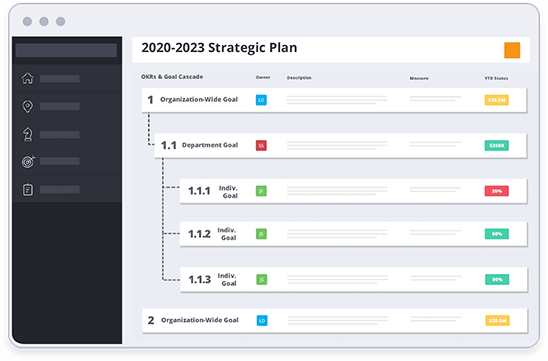 OnStrategy's OKR Software to Align Teams & Contributors
OnStrategy is the only OKR software that connects long-term business strategy with your OKRs to help your organization thrive. Our OKR software makes it easy for your teams and individual contributors to create, manage, and track their OKRs.
OKR Consulting & Coaching
Our OKR Consulting Services put an expert on your team to help build an agile plan. We can coach you through the entire planning process, or we can facilitate your planning sessions and build a complete agile strategic plan for you.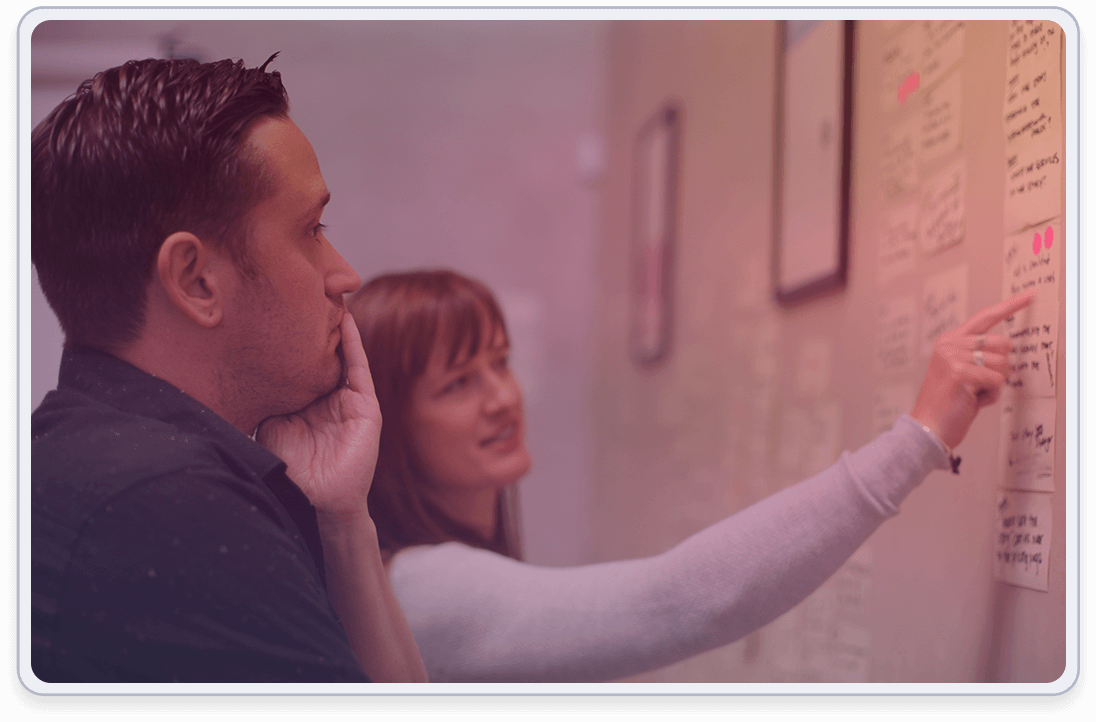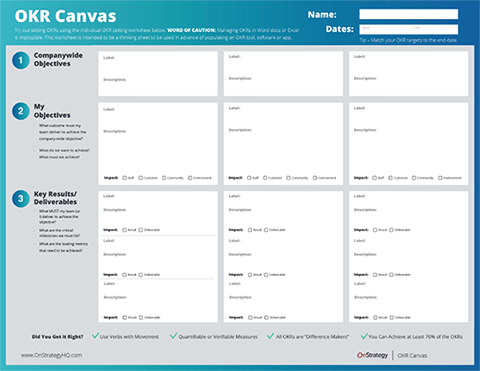 Free Guide for Setting OKRs that Work
How do you set OKRs that work? We've created an end-to-end guide that covers the basics of OKRs; how to write them, how you can use them to create a plan you can execute, and a canvas for you to develop your own Objectives and Key Results.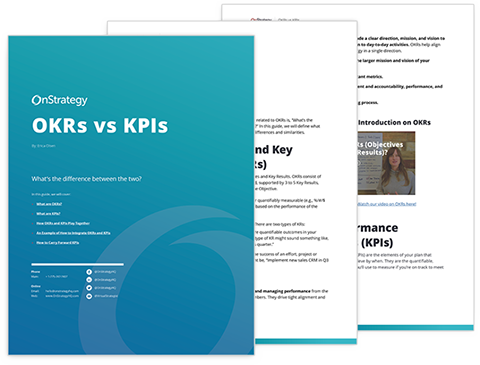 OKRs vs. KPIs: A Downloadable Guide to Explain the Difference
What's the difference between OKRs and KPIs? In our free downloadable guide, we'll show you how to integrate and simplify these two powerful planning elements.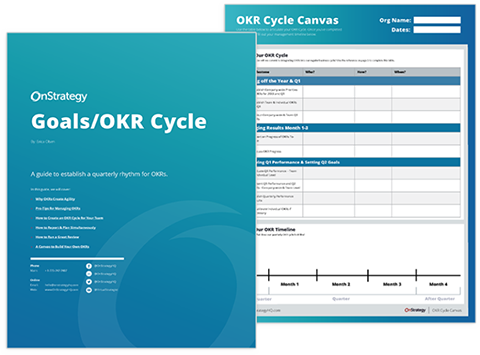 A Free Guide to Establish a Quarterly Goal/OKR Cycle
The best part of the growing popularity of OKRs (Objectives & Key Results) is how this practice creates agility because it's based on managing implementation and planning in quarterly increments.
Whether you use OKRs or goals, tap into this free guide to learn how to establish a quarterly review cadence to keep your plan front-and-center.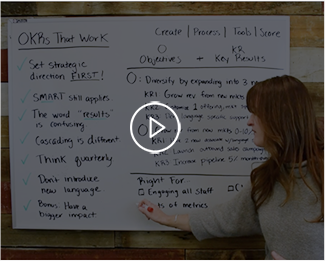 What Are OKRs? (6 Minutes)
Video – OKRs that Work Part 1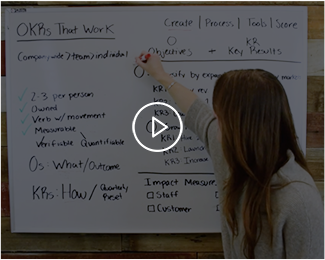 How to Write OKRs (7 Minutes)
Video – OKRs that Work Part 2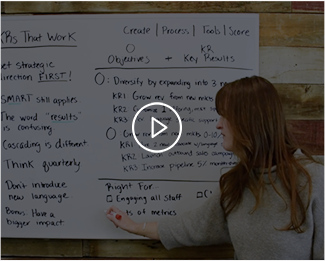 How to Cascade OKRs (6 Minutes)
Video – OKRs that Work Part 3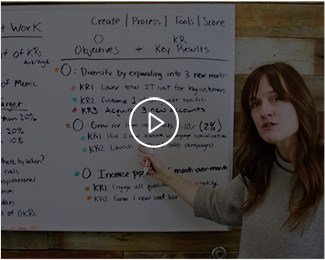 How to Score OKRs (6 Minutes)
Video – OKRs that Work Part 4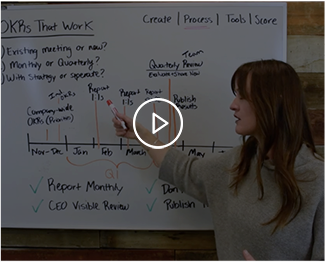 How to Create an OKR Cycle (7 Minutes)
Video – OKRs that Work Part 5
Let's Create Your Agile OKR Plan
Give us a call at 775-747-7407.
Or, fill out a form and we'll contact you within one business day.
A Team of Expert Strategic Planning & OKR Consultants 287
Planning & Execution Sessions Led Last Year
175
Years of Combined Planning Experience
56
Strategy Reviews Led Last Month