Mobile Strategy Application.
OnStrategy's mobile strategy application keeps your team focused on their priorities to drive results from the bottom up.
Mobile Strategy Application to Update and Manage Your Plan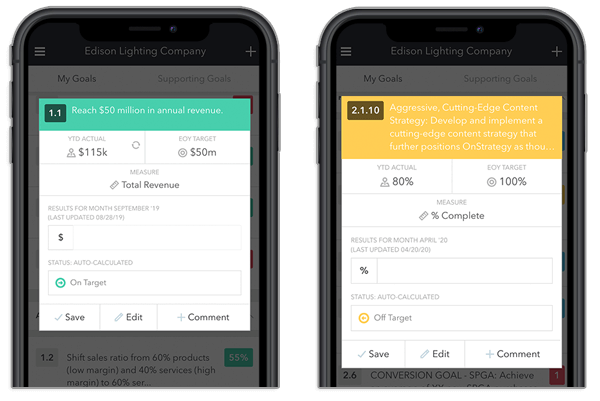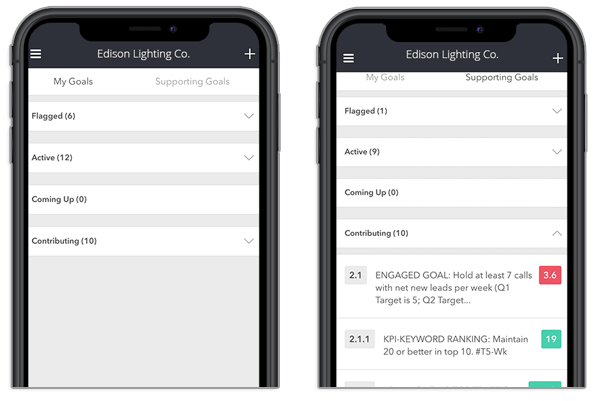 Know Your Top Priorities
Stay focused on your goals. See your top priorities, active goals, and goals you contribute to within a single glance.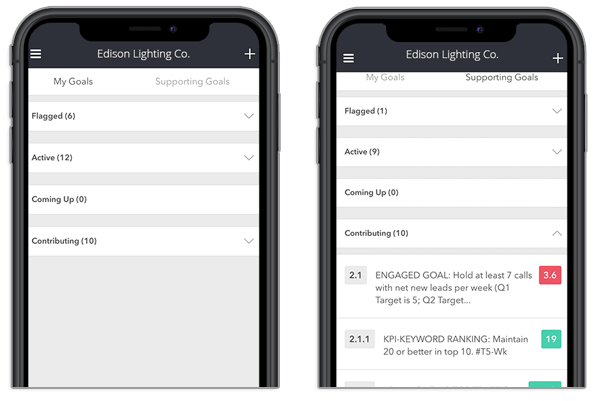 Stay Informed with Notifications
We'll remind your team weekly when it's time to update performance.