Mobile Strategy Application
OnStrategy's mobile strategy application keeps your team focused on their priorities to drive results from the bottom up.
Update goals on the fly

using our mobile strategy application.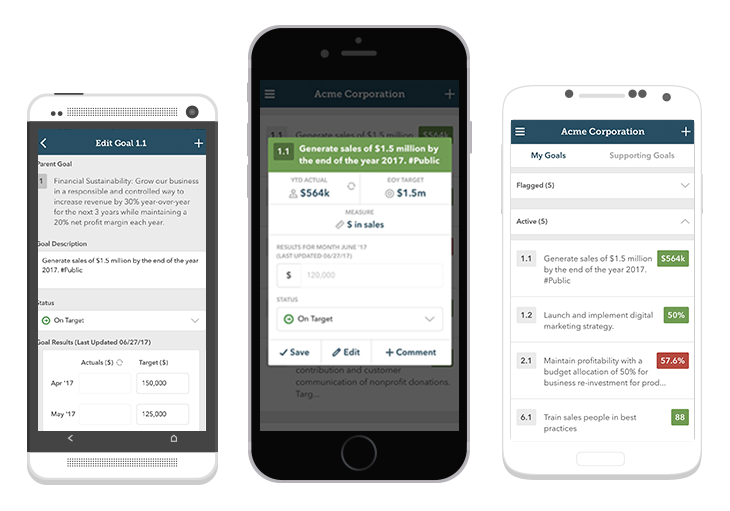 Manage and Update Goals

OnStrategy's mobile strategic planning application is designed for your team to update and manage goals with ease.

Manage Performance in 30 Seconds

OnStrategy Mobile provides simple, streamlined progress reporting and goal updating so your team can manage their performance in just a few seconds.

Stay Agile

Plans can change as soon as the ink dries, so OnStrategy Mobile allows you to add, edit, and modify goals as you need.

Know Exactly Where You Are

Your team will know how they're executing against your organizational strategy by quickly viewing their performance and supporting actions.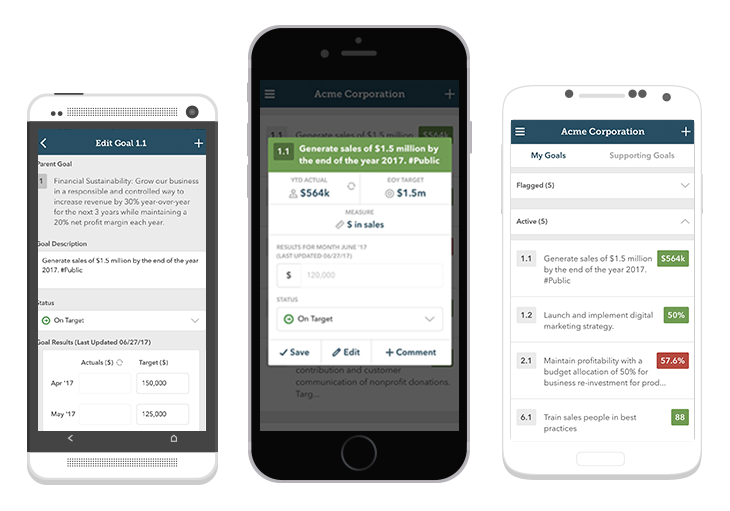 Stay focused on what matters most

by knowing your top priorities.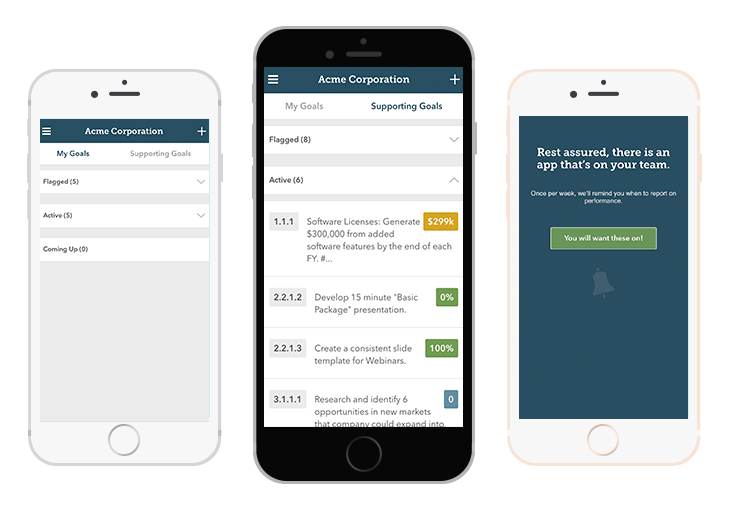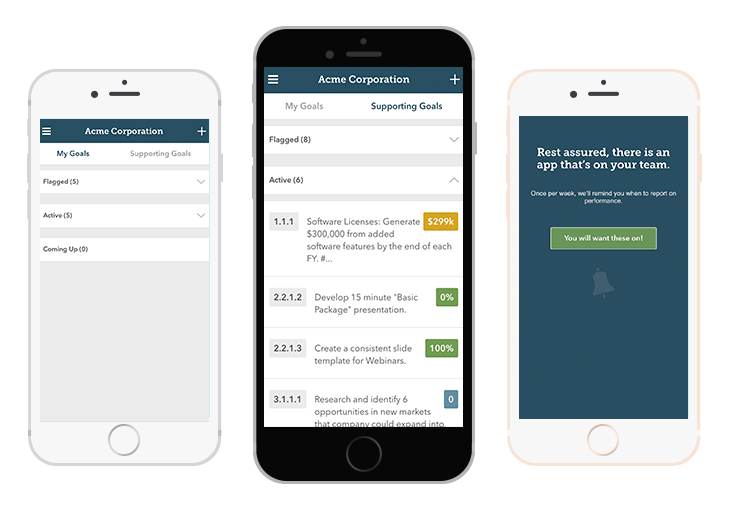 Visibility into Performance

Have direct visibility into what needs your attention in three simple taps.

Stay Focused on What Matters Most

Stay focused on your team's goals. See the top priorities with a single glance.

Stay Informed with Notifications

We'll remind your team weekly when it's time to update performance.

Automated Organization

Dynamically generated lists sort your goals to keep those requiring attention front and center.


A dedicated strategist will work with you wherever you are in the planning process.
All subscriptions include a dedicated expert to help you build, implement, and roll-out your plan. With over 170+ years of combined experience, our team of PH.Ds, MBAs, CPAs, and field experts will help your organization embrace strategy.