Straightforward, all-inclusive pricing
Services + software to design and execute your strategic plan. Start evaluating today with a no obligation 14-day free trial.
Software to design and execute your strategic plan. Start evaluating today with a no obligation 14-day free trial.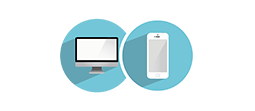 Do-It-Yourself
$100/month
Ideal for teams looking for a self-guided solution
Included in
Do-It-Yourself:
Interactive template to build your strategic plan using best practices
Track the progress of your plan with scorecards & Gantt charts
Self-guided resources, whiteboard videos and examples
Dynamic One-Page Plan
12 Strategic Plan outputs including individual action plans
Email & chat support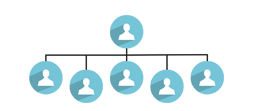 Workgroup
$500/month
Expertise and software for corporate planning
Everything in Do-It-Yourself, plus:
Unlimited users to involve your entire team
Customizable dashboards to visualize performance against plan
Mobile to quickly report on progress
API for data automation
Dedicated Strategy Advisor for corporate strategic planning…
Complete your corporate plan from mission to action items
Training your team on the performance management process
Guide monthly Strategy Reviews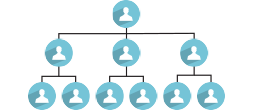 Enterprise
$800/month
Expertise and software for
corp. & department planning
Everything in Do-It-Yourself & Workgroup, plus:
Full features for department planning
Customizable dashboards for each department
Complete annual plans & reports for each department
Enterprise-wide performance tracking
Dedicated Strategy Advisor for department planning…
Annual action plans for each department
Training department leads on goal setting and action planning
Support departmental performance
Workgroup and Enterprise require an annual commitment to initiate services.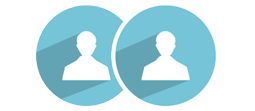 Onsite
Bring our expertise onsite. Services & software to get it done for you.
Need extra help or expertise? Use our team for:
Market assessments and competitive analysis
Customer and employee insights surveys
Strategic planning retreats and onsite facilitation
Strategic communications development
Monthly strategic review management and facilitation
Start Evaluating Today with a Free, 14-Day Trial
During your 14-day trial, you will:

Evaluate Our Software
We'll help you determine if the software is the right fit for your organization.

Meet Our Experts
Learn about our methodology and meet our team of expert strategists.

Execute in 60 Days
Get a success plan to move your strategy into execution within 60 days.
How do OnStrategy Workgroup and Enterprise fees compare to other strategic planning services?
We deliver high-quality strategic planning for less due to three primary factors. First, your Strategy Advisor often uses work you've already started and builds from there. Second, you'll participate in virtually facilitated sessions, reducing overhead associated with offsite expenses. And finally, you do some of the legwork. By working on parts of your plan in between sessions, we're able to accomplish a lot during each call.
What if I need more than Advisory Services?
Our Workgroup and Enterprise Solutions are structured to provide you a remote, cost-effective way to get your strategic plan done and moving to execution. To accomplish this, we deliver our support and expertise through advisory services – where we coach your team through the process and you do the work. If you need more help or for us to simply do it for you, we have consulting services to make that happen.
Why do you require an annual commitment?
We are serious about committing to your success and we need you to commit to us to realize the full impact of strategic planning. Clients that commit to a year are assigned a dedicated Strategy Advisor who will guide you through the entire process of strategic planning – from plan creation or refinement through execution and ongoing plan management.
Do I get to work with the same Strategy Advisor every time?
Absolutely! That's part of the deal. Your Advisor will get to know your organization, opportunities and challenges – to help you make the most progress against your plan as possible. In addition, they will pull in other expertise from the OnStrategy Team to add to your advisory services as needed.
When do I get billed?
Your first charge will occur after 14 days. During that time, you will work with our sales team to evaluate the fit of our software, expertise and build a 60-day success plan. If you choose to cancel during this 14-day evaluation period, there is no charge.
Can I cancel my subscription?
Yes. For accounts that are paying monthly, you can cancel anytime. For those accounts that have annual commitments, you can cancel at the end of the annual term. There are no partial annual refunds. If there is something specific we can help you with, please shoot us an
email
or give our Client Services team a call at 775-747-7407.
Is OnStrategy secure?
Absolutely—your privacy and security are our top priority. Read details about our security practices
here
.
Not sure which solution is right for you?
Call us at 775.747.7407