Whether you have a strategic plan or don't,
we're all-in to help you make it a success.
Start your 14-day free evaluation today. No credit card required.
The OnStrategy Solution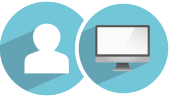 A dedicated expert strategist and full-featured software to complete and successfully implement your plan.
Starting at
$650*/month per plan
*Unlimited users, annual commitment required.
Volume discount for multiple plans.
Your solution will include a dedicated expert and software for successful strategy creation and execution.
Expertise
A dedicated strategy advisor will support the completion of your plan and its successful implementation.
Software
Empower your team to execute your strategic plan without the headache & complexity of spreadsheets.


Assess the state of your plan
Your strategic planning expert will evaluate your plan to determine if it is implementation-ready. If your plan isn't ready for execution (or you don't have a plan), we can help get you to implementation.

Build Your Corporate Strategy
We will help you build a strategic plan to drive your corporate vision.

Customized team training
We'll train your planning team on how to use our process and software to manage the execution of your strategic plan.

Upload and customize your plan
We'll upload your existing plan into the system and customize the software settings to match your organization's language and structure.

Establish a management practice
Create rigor and organizational discipline by establishing a management practice for keeping strategy and performance front-and-center.

Unlimited users
Unlimited users so you can involve your entire team to create a consistent process and language for enterprise-wide performance tracking.

Organization-wide plan outputs
Each organization has different reporting needs and requirements. Our 12 different plan outputs include everything from your whole organization plan, department plans, and individual action plans.

Customizable performance dashboards
From a financial perspective to performance indicators reflecting the vitality of your team, our performance dashboards make it easy to visualize performance and make better, more informed decisions.

Unlimited use of OnStrategy Mobile
Manage the performance of your goals in 30 seconds so your team can drive results from the bottom up.
---
How We Work Together
Our team of experts work directly with your team to solve your organization's planning and execution challenges.

Advisory Services
Remote planning sessions customized to solve your organizations unique challenges.

Onsite Strategy Facilitation
Custom-built strategy sessions using proven methodologies and hands-on exercises to build your strategy.

Managed Services
A real-world strategy expert will drive your planning and monthly or quarterly strategy review sessions.
We're here to help you accomplish your vision.
Get started today. No credit card required.
Can you help me build a strategic plan if I don't have one?
Yes! We're a team of experts who follow a proven process to help organizations build actionable strategic plans and move them into execution. If you don't have a plan, we'll work with your leadership team onsite or remotely to build a plan that truly matters in your organization.
Does OnStrategy support multiple department plans?
Yes! OnStrategy's expertise and platform are designed to help you align your department plans to your organization's corporate plan. We offer volume discounts on multiple plans.
What if I don't have a strategic plan?
Defining the appropriate cascades of your strategic plan and respective performance metrics at each level is vital to successful organizational strategy. If you don't have a plan, OnStrategy can work to build a plan that matters from scratch for an additional fee.
What if I need additional services?
Our Solution is structured to provide you a remote, cost-effective way to get your strategic plan done and moving to execution. To accomplish this, we deliver our support and expertise through advisory services – where we coach your team through the process and you do the work. If you need more help or for us to simply do it for you, we have consulting services to make that happen.
Why do you require an annual commitment?
We are serious about committing to your success and we need you to commit to us to realize the full impact of strategic planning. Clients that commit to a year are assigned a dedicated Strategy Advisor who will guide you through the entire process of strategic planning – from plan creation or refinement through execution and ongoing plan management.
Do I get to work with the same Strategy Advisor every time?
Absolutely! That's part of the deal. Your Advisor will get to know your organization, opportunities and challenges – to help you make the most progress against your plan as possible. In addition, they will pull in other expertise from the OnStrategy Team to add to your advisory services as needed.
When do I get billed?
Your first charge will occur after 14 days. During that time, you will work with our sales team to evaluate the fit of our software, expertise and build a 60-day success plan. If you choose to cancel during this 14-day evaluation period, there is no charge.
Can I cancel my subscription?
Yes. For accounts that are subscribing monthly, you can cancel anytime. For those accounts that have annual commitments, you can cancel at the end of the annual term. There are no partial annual refunds. If there is something specific we can help you with, please shoot us an
email
or give our Client Services team a call at 775-747-7407.
Is OnStrategy secure?
Absolutely—your privacy and security are our top priority. Read details about our security practices
here
.