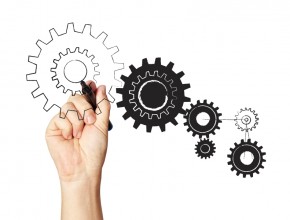 Organizational culture has a profound influence on both the strategic planning process and the overall success of an organization. Healthy cultures are a strong asset that can result in long-term, sustainable competitive advantages. Take a look at the following seven examples of organizational cultures and see if you can identify where your organization falls.
Unhealthy Culture Examples
The Passive-Aggressive Organization: Congenial and seemingly conflict free. "Everyone agrees but nothing changes."
The Over-Managed Organization: Multiple layers of management create analysis-paralysis. "We're from corporate and we're here to help."
The Outgrown Organization: Has yet to "democratize" decision-making in that it is too large and complex for effective management by a small team.
The Fits-and-Starts Organization: Contain many smart, talented people who rarely pull in the same direction at the same time.
Healthy Cultures Examples
The Just-In-Time Organization: Inconsistently prepared for change but can turn on a dime when necessary without loosing sight of the big picture.
The Military Precision Organization: Often driven by effective senior team, succeeding through superoor execution and efficiency.
The Resilient Organization: Flexible enough to adapt quickly to external market shifts yet steadfastly focuses on and is aligned to a strategy.
---