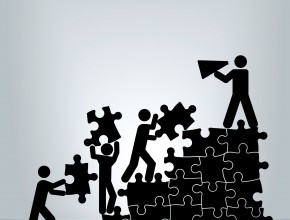 What Can BP Teach Us
From the Human Capital Lab Blog
The BP oil spill has been an experience that the whole world has had to endure.  Could an effective strategic management process including scenario planning have prevented this catastrophe?  The Human Capital's post, What Can BP Teach Us, sheds some light on this discussion.  Give it a read and let us know what you think.
BP is responsible for the most catastrophic, man-made environmental event in our history. Eleven members of the Deepwater Horizon rig were killed and 14 injured in the explosion that rocked the Gulf Coast and began spewing upwards to 40,000 barrels of crude a day into the Gulf waters.So what can we learn from BP and their actions after this catastrophic event? What should BP have done to prevent it? Looking back, BP participated in a number of learning activities that were intended to prevent accidents and improve safety conditions aboard the Deepwater Horizon and other rigs. Known as "scenario planning," many organizations may benefit, but few attend to the insights; the warning signs of "what if?" Scenario planning, with its origins in gaming, strategic planning and systems thinking, is a method used by many organizations to strategically plan for worst-case scenarios and the development of subsequent preventative action as a means to mitigate negative impact. In simpler terms, what's the worst thing that can happen and how can we plan to prevent it? We know BP received a safety citation in 2002 regarding the faulty blowout preventer that caused the explosion on April 20th. We also know that BP received six safety notifications between 2002 and 2007. But what's the worst that can happen? Effective scenario planning may have contributed to the prevention of the accident. Organizations can learn a lesson from BP. Scenario planning is an effective tool to strategically manage the unknown. What's an unknown? Answer this simple question: "What happens if…?"
When you can plug in every possible unknown (the economy takes a header; our IT facilities in St. Louis get flooded; a hurricane hits our building just east of New Orleans; our shareholder identities get hacked), then you're on your way to effectively dealing with the critical incidents that may possibly shape your organization's future.
Let's be realistic. Organizations can't plan for everything that's coming at them out of left field. However, instilling reactionary speed, no matter how fast, isn't as effective as the effective use of scenario planning. Call it what you will: "just in time," contingency, or even succession planning. You've heard the cliché, "an ounce of prevention…"
From a strategic management perspective, organizations should invest in scenario planning as an insurance against catastrophic events and threats to their business and employees. Many already have done so employing Risk Analysts or Risk Managers. Several organizations exist to guide risk management including the International Organization for Standardization.
Have we asked the right questions? Have we learned the right lessons?
Strategic management, rather than tactical reaction, creates a delineated competitive advantage for those organizations that successfully learn how to handle critical incidents. Learning is often a product of experience. In this case, what BP is learning the hard way can be a good lesson for us all.
---