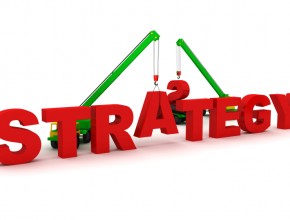 Planning season is in full swing! Here is a great article to help you get started:
Plan, or die: Yearly business planning is vital organization tool
by Rhonda AbramsFall is a perfect time to take stock of your direction, set goals, and milestones for the coming year. That's the time when we have traditionally developed an annual plan in my company.
But this year, during the summer, we conducted a thorough marketing plan session, so we put off the business plan process. Whoops!
Without a plan, I feel overwhelmed all the time. We have a number of decisions to make, and the lack of a clear strategic plan for the coming year is starting to make a noticeable difference. We're experimenting with some new projects, have a real need to hire additional help, and are launching a number of new marketing initiatives.
With all this activity, I don't know where to spend my time or money first. Every day, I consider a different option.
That's why a plan is so important. One of the great things about planning is that it is a decision-making process. You set aside a time to discuss and evaluate exactly which projects and initiatives are priorities and which are not. It's liberating.
Here's a secret: business planning substantially frees you from the feeling of being constantly overwhelmed.
When I mentioned to my staff that it was time for a planning session, they all said they'd been feeling the exact same need. So we've planned a full strategic annual planning session the second week of November.
The reality is that business planning — meaningful business planning — is addictive. Developing an annual business plan has helped my company grow more than any other single business activity.
Successful business plan sessions require a number of steps:
•Set a date. At least a few weeks before your planning session, set aside a specific day or more. If it's your first planning session ever, you may need at least a few days, especially if you have employees. If you work by yourself, perhaps you can do this in just a half day.
•Set a place. Get out of the office. If you work at home, get out of your home. Turn off your cellphones. Set an auto reply on your e-mail. You've got to get away from the day-to-day distractions of your regular business.
•Set an agenda. At least a couple of weeks before your meeting, start talking about what you want to cover. Ask employees or your partners for agenda items. Know what topics you want to cover and decide on about how much time you'll devote to each topic. Figure out which areas of your business you want to address — products/services, marketing, administration, financial management, employees, etc. Recognize you won't be able to get to all of them so make decisions at the time you establish your agenda.
•Do your homework. Some agenda items require some homework before you can make decisions. For instance, if one of your agenda items is whether to launch a new marketing campaign, you'll want to have some estimates of costs involved.
•Bring your financial records. During your planning session, you're going to evaluate what worked and what hasn't in the past year. In particular, you'll want to assess which activities have been the most successful in terms of profit, not just income.
Once you're at your planning session:
•List your goals. In each area you've identified, list goals you hope to accomplish in the coming year.
•Get specific. Put details with each goal, especially numbers. Let's say one of your goals is to increase
sales. Don't just say you'd like to double your income. Instead, list each product or service you offer, and set a goal of a specific number of customers and income for each.
•Identify actions. Identify the steps necessary to achieve each specific goal. For instance, if you've decided to increase marketing, list the specific ways you'll do this, such as advertising, trade shows, direct mail, etc. Estimate the time and money each action will take.
•Assign tasks. Determine who will be responsible for carrying out each step.
•Set priorities. Rate highly the things you must do to survive. Next, choose those activities with the highest chance of success. Don't try to do everything; it's better to eliminate some goals altogether rather than attempting all partway.
Rhonda Abrams is author of The Successful Business Plan: Secrets & Strategies and president of The Planning Shop, publishers of books and other tools for business plans. Register for Rhonda's free business planning newsletter at www.PlanningShop.com. For an index of her columns, click here. Copyright Rhonda Abrams 2006.
Need more guidance? Visit OnStrategy to use our planning tools and software.
---