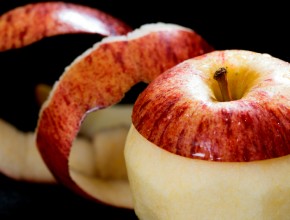 You know that feeling that accompanies spring? Right next to "I've got to do something about the clutter in the garage" is "I sure did pack on the pounds over the holidays- and I left them on!"
Well, when's the last time you put your budget on the scale? Just like our bellies, our spending can start to grow over time without much notice, and we don't know how bad it is until something exposes it- like being invited to the beach, or a meeting with the accounting department!
In our recent "Ultimate Recession Planning Toolkit," OnStrategy outlined several great ways to get your business's budget- especially marketing- into shape for the coming economic downturn. We give you specific exercises that can trim the "holiday fat" and get you ready for anything- like the following advice about advertising during a recession:
Temporarily switch media: In order to stay in the public's mind for less, look into moving your budget from TV to a less expensive medium like radio, print or in some cases the internet.
Buy in Bulk: Find out what kind of discounts you can get now by making a large purchase before your budget shrinks.
Negotiate Long-term Deals: Media outlets will feel the pinch as well, and will be looking to make money. If you prepare by saving now, you can meet with them to lock in a low price for a long-term contract.
So go check out our advice on the heavy lifting, stretching and other activities that'll get your balance sheet all sexy for the beach season, er, recession.
Does your Marketing Budget Make you Look Fat? Five Exercises for a Leaner Organization.
---