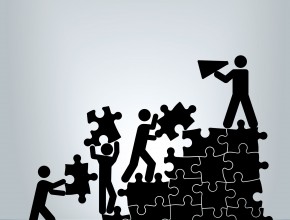 If you're still unconvinced about the power of employee engagement? Look at the data. A recent study of more than 300 organizations by the Aberdeen Group, titled, Beyond Satisfaction: Engaging Employees to Retain Customers, speaks volumes about the power of employee engagement.
Organizations who practice employee engagement report the following results:
22% year-over-year improvement in customer satisfaction/loyalty
21% year-over-year improvement in turnover/retention
In addition, the study reveals that eight in ten of these top companies attribute changes in profitability and/or revenue DIRECTLY to employee engagement initiatives. According to the Aberdeen Group, it's never been more obvious that employee engagement is a necessary element in any organization.
"Top companies are moving beyond employee satisfaction — a one-way street which only measures if the employees needs are being met by the organization — to employee engagement, which is all about aligning individual, organizational and customer needs," comments Mollie Lombardi, research analyst, Aberdeen. "It is no wonder that companies who provide their leaders with tools and training to engage their employees are achieving impressive business impact."
If you haven't been taking employee engagement seriously in your strategic implementation, why not? Instead of trying to keep employees happy or just keep them around- organizations must actively engage employees in creating their future and their usefulness within the organization- especially in a time when no one can afford the costly loss of employees.
---