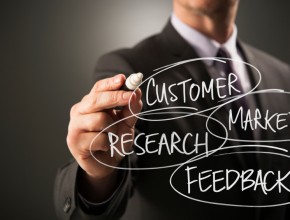 How to Trim your Costs While Keeping Clients and Employees Happy
The two words "cost cutting" are almost as upsetting as the word recession. It smacks of negativity and loss of jobs. Unless you are a turnaround consultant, cost cutting is as painful as weight loss. But consider "strategic" cost cutting, instead of taking action that might hurt your future sustainability. That old adage: Don't rob Peter to pay Paul.
Dr. Robert Davies made some great points in a recent blog post, "My argument is that recessionary times are periods when the primary question for management is not limited to cost cutting – but how can we be more innovative and more flexible. After all, a recession is a period of economic re-adjustment – the engine has overheated. But the engine will return to normal operating temperature (unless the entire capitalist system collapses) and your firm must remain in a fit state with a strong market position whilst others engines seize up and fail. The position that I take is rather than entering a period of management depression we should consider what opportunities a more challenging climate may provide."
Taking some lessons from the past recessionary periods, there are some cost cutting dos and don'ts that might apply to your business:
The Dos:
Do think about how you can expand the base of your current products and services – leveraging your assets, but derivative offerings. For example, products with lower prices and less services, a new service that combines two existing offerings, etc.
Do consider expanding your customer base (with current products or new ones). See Marketing on the Cheap for creative ways to reach a bigger audience.
Do determine your minimum critical size – what is your team composition to deliver the highest and best value to your clients?
Do assess what you can outsource. Can you reduce or make your cost base more flexible?
Do put together a rolling financial forecast. See our Financial Planning article.
Do look for ways to free cash from working capital, as suggested by the Hackett Group (cite article). To free cash from working capital, Hackett Group recommends thoroughly analyzing your company's customer payment processes, both to reduce excess receivables and to establish an accurate baseline in the event of even harder times. Also, consider reducing reliance on low-cost suppliers to avoid costly build-ups of excess inventory.
The Dont's:
Don't lose valuable "tribal knowledge" – meaning don't let your most valuable assets, human resources, leave. Figure out creative ways to hang on to your team, such as reduced hours, refocusing activities and responsibilities, job sharing, job shifting, etc.
Don't think that a recession means that you can't grow your business.
Don't seek cost savings from short-term fixes. Rather look at long-term structural changes that will have lasting, corrective impact.
Don't forget that a bird in the hand is more valuable than a bird in the bush. What can you do to increase your product and service offering to your current customers? This is your biggest opportunity to shore up any financial concerns you might have. Consider growing the top line instead of trimming the expense side.
Don't forget to be honest and open with your employees. Talk to them about what is happening with your business and solicit them for ideas about how to improve.
Don't forget to smile! It's not all bad. Taking the slack out of the line by reducing inefficiencies will improve the health of your company over the long run.
---