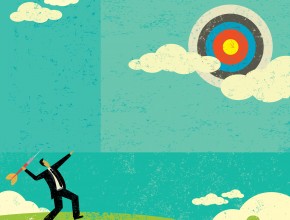 A recent release from Wells Fargo details how small business owners are feeling the recession, and it's taken a significant chunk out of their optimism.
The release, titled "Small Business Owner Optimism at Five-Year Low" says that the latest 35 point drop in the Small Business Index brings it to an all-time low, spelling out major concerns for businesses. What are the major worries?
Small business owners' present revenue situation
Future expectations for cash flow and financial situation
According to Wells Fargo's senior economist, this doesn't speak well for a swift recovery from our current course. On a positive note though, the report did mention that while business owners are concerned about their future, they feel successful.
So, What Does this Mean?
If you're a small business owner: Having a plan you can act on is imperative. Your strategic plan wasn't likely crafted during a downturn, so a recession-plan is essential right now. Visit MSP's free recession planning toolkit for more info.
If you market to small business owners: Let them know you're here to help them make it through this downturn. Any message of security or loyalty is welcome during a downturn
If you're a friend to a business owner: Buy them a beer & do your best to spread the word about them. There's no better time to be supporting our local small businesses!
Like we've said, this downturn will pass- but very few of us will get through it without having to make quick decisions and some pretty tough ones. Having a great strategic plan in place now is the best step you can take for your organization.
---