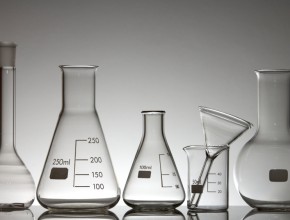 OnStrategy users benefit from the wisdom of the Balanced Scorecard. Unlike earnings statements or revenue reports that offer a glimpse at how well you have done in the past, the Balanced Scorecard takes the holistic approach of how you are functioning in four key areas: Financial, Customer, Internal Processes and People & Learning.
Managing by financial numbers alone is a reactionary approach to driving your business forward. So, as you move into 2012, consider establishing new benchmarks in the following areas… and get proactive in driving your organization toward long-term viability.
Financial perspective: How do we look to investors?
Measurements usually include cash flow, sales growth, market share and return on expenditures.
Customer perspective: How do customers see us?
Measurements may include time required to meet customer's needs, quality-defect levels, performance/experience value and differentiation.
Internal Processes perspective: What must be perfected?
Focus on those business processes that have the greatest impact on customer satisfaction. Know what competencies are needed to best ensure operational excellence.
People & Learning perspective: How do we improve and create value?
This driver focuses on creating value by developing an environment that fosters learning, innovation and prioritizing on its "human assets." Take stock of your organization's ability to innovate, improve and learn as it ties directly to company's value.
Beyond its ability to provide insight into the strength of an organization tomorrow, the Balanced Scorecard resonates with us because it fundamentally honors the role of people in organizations. The premise here is that people, as the foundation of the Balanced Scorecard, drive the other three elements to achieve organizational goals.
For all of us at OnStrategy, we know that this is what really matters in any organization. At the end of any day, it's about people taking care of people's needs. All too frequently, it is easy to get disconnected from that fundamental fact. You can help share this "balanced" perspective, by downloading our white-paper here.
So as we begin 2012, may you find ways to spread good will to all in honor of the people around you…and remember your organization's environment provides another channel to do the same.
StrategyCheck
Does your organization look into the past or assess the present in determining its health?
---