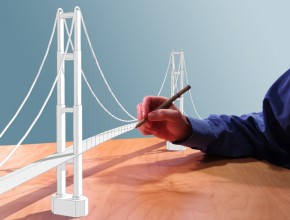 How much longer will the economic crisis persist? No one knows. Organizations have the time now to quit focusing only on the day-to-day and begin dealing strategically with the effects of the downturn and begin smart goal setting.
Reno, NV (PRWEB) August 16, 2009 – More than half-way through 2009, many managers, executives and business owners may be thinking that their lack of a clear recession plan is not hurting their business. According to Strategic Planning Expert and Speaker Erica Olsen, not only is that a danger, it is one that should and can be remedied quickly. Businesses that begin charting their path out of the recession now have a leg up on the competition, says Olsen, so getting started now is imperative. So, the question is, what are you waiting for?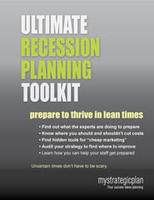 OnStrategy's Recession Planning Toolkit
While many fail to see danger in sticking to day-to-day tactics, Olsen believes trouble lurks. "Sure, you made it a year and a half through the recession without a plan, but there's no concrete consensus on when this global economic crisis will end; can you really expect to keep scraping by for another year, or two, or five?" Olsen, a veteran of the strategic planning field with years of consulting and teaching under her belt, and even a tech start-up that built the first and only fully automated web-based strategic planning solution in use today, knows strategy. Her company, OnStrategy, produced a recession planning toolkit when economists were first claiming the country may be heading towards the "r-word."
Never Say Die
According to Olsen, "it's never too late to create your plan; if you've found yourself recently thinking that it's time to get serious about this, you're not by yourself." OnStrategy continues to guide more and more clients through not only the strategic planning process, but also through adjusting existing plans to take into account the crisis that has assaulted the world economy over the last year and a half. Companies who plan, says Olsen, have a much better chance to make it through the recession because of the tools they have at their disposal. "Companies who take the time to create a recession plan now have the means to better evaluate their opportunities and threats, and can more quickly respond to each one they encounter."
What Next
For organizations that have strategic business plans, but haven't updated them in the last year, Olsen says the best next step is to begin updating the plan's environmental scan. The environmental scan holds all data covering external opportunities and threats that are important to the organization. "So much has changed in the last year," says Olsen, "from competitors collapsing to new opportunities appearing to capitalize on, that it is best to list all of these so you can determine how these may affect your objectives." Olsen says that conducting a new SWOT analysis, and then identifying what new items the analysis brings up will give organizations an idea of where to make changes.
Even if an organization doesn't have a realistic, useful strategic plan, Olsen says that there is still good news. "Situations like this present a bright side, in that these organizations can start from scratch, incorporating their recession plan into their overall strategic plan."
Tools are Available
In order to streamline the planning process and pick up immediate guidance, Olsen directs organizations to OnStrategy's free online recession planning toolkit. "We produced this kit primarily as a module of sorts that organizations could use to adjust their plan," says Olsen, "but it can be used as a starting point for anyone who wants to strategically address the current economic crisis and what it means for their organization." The toolkit contains articles, directories of services, as well as worksheets and tools for decision making and aiding in strategic planning.
In addition to the recession planning toolkit, Olsen's company also developed the web application OnStrategy, which guides organizations through developing and implementing their plans. Olsen says that many organizations can build their plans using OnStrategy in as little as one day, depending on their size and complexity. OnStrategy suggests that users read through their recession planning kit before starting their plans, in order to utilize both tools together.
About OnStrategy
OnStrategy is an easy-to-use software application that enables any organization, regardless of size and budget, to build a comprehensive plan, effectively and easily track goals, create professional reports for every stakeholder and monitor implementation all year long.
About OnStrategy
OnStrategy is a strategic planning firm that works with growth-oriented organizations to develop and execute their strategic plans. In addition to their online strategic planning system, the company is also a resource for other strategic planning tools, books, articles, workshops and facilitations.
About Erica Olsen
Through OnStrategy's online client base and onsite strategic planning facilitation work, Erica Olsen has developed and reviewed hundreds of strategic plans for organizations across the country. She has also authored several strategic planning books including "Strategic Planning for Dummies" and was named Entrepreneur of the Year by The Business Report of Northern Nevada in 2007.
---