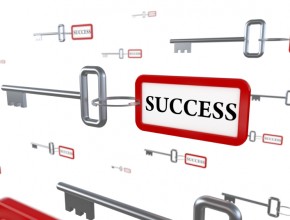 How EDS Got its Groove Back (2001), appearing in FastCompany reviews how important corporate culture and the embracing of that culture by the employees is to the profitability of a company. The article chronicles how EDS, the information technology services company founded by Ross Perot was floundering before 1999. New business bookings were lagging. Clients were unhappy with the performance of critical information systems. A new CEO, Dick Brown, recruited out of Britain's Cable & Wireless company changed EDS from within and put the company back on track with its billing and profitability objectives.
The reasons for EDS's downfall, as discovered by Dick Brown were that 1) there was a great deal of internal competitiveness, 2) the 48 divisions with their own profit and loss responsibilities did not communicate with each other, 3) the divisions competed with each other and 4) there was no single corporate strategy to compete in the marketplace.
Brown developed strategies to reunite the company and restore its competitiveness. He reinvented the brand by authorizing a commercial to air at the Super Bowl that portrayed EDS as a company that rided herd on complexity and "makes technology goes where clients want it to go". The commercial was hugely successful. Furthermore, Brown recreated the company in that he demanded instant feedback on company projects and "unfiltered" communication. He demanded the development of a system whereby, with Web access, customers could rate EDS project performance at any time. This information was available to everyone within EDS. This system alerted EDS to any customer dissatisfaction. A merit system for employees based on delivering solutions to either internal personnel or customers was instituted. The result was the development of a new corporate culture that collaborated within the organization to support its customers.
Brown's strategy has been successful. As of 2001, EDS increased revenue by 7.5 percent, announced a 17 percent increase in quarterly profits and booked $80 billion in backlogged signed contracts. The turnaround of the company is attributable Brown's corporate strategy which evolved its employees to embrace a new corporate culture with new objectives.
---