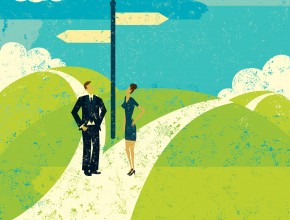 When the top "most used" business management tools globally were announced in Bain's Management Tools & Trends 2007 study earlier this year, the results were no surprise to us. We at OnStrategy firmly believe these business management tools are essential for the success of any organization.
Strategic planning
Customer relationship management
Customer segmentation
Benchmarking
Core competencies, mission & vision statements (tied).
In fact, when asked to consider both usage and satisfaction with management tools, the 1200 international executives participating overall gave strategic planning "above average" rankings.
Another finding that caught our eye was that 9 of 10 executives believed that "corporate culture is as important as strategy for business success." Darrell Rigby, senior Bain & Company partner and author of the study stated, "Organizational culture and so-called softer issues are now top of mind. Executives are clearly looking beyond cost-cutting for success."
Now in its 11th edition, The Management Tools & Trends study examines executive attitudes toward management and industry trends, and it evaluates the use and satisfaction with management tools. We like to use it with clients to determine how their organizations compare. Have you considered where these best practices rank in your organization?
Our Business Report Card is a guide through each part of the development process on the way to creating a strategic plan and includes strategic activity benchmarks for comparison. Benchmarking improves performance by identifying and applying best practices and can serve as an essential starting point for creating a strategic plan. The foundational piece of the report is the Balanced Scorecard (another Bain Top Management Tool) that focuses on the key areas of any organization and is used by companies worldwide. In addition to linking strategic objectives to long-term targets, a Balanced Scorecard can also increase company wide understanding of the corporate vision and strategy. You see, we're also advocates of including a focus on people and culture in your strategic planning in order to engage your staff and give them ownership in participating and driving success.
Business owners, CEOs, directors, and department managers can all benefit from using the Business Report Card. The assessment is intended to help them better understand activities that will help their businesses grow and better determine on which of those activities they should focus. The full Business Report Card is bundled with our online strategic planning software, but we also offer a complimentary Summary Report Card. Please click here for more information.
---