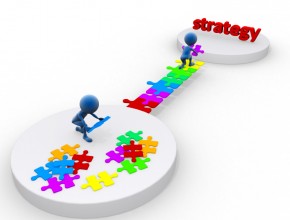 Has the recession impacted how you make decisions during strategic business planning? One great resource we found that helps ensure a sound decision making process is Kim Girard's excellent article titled How to Decide in a Time of Confusion, at Bnet.com.
Study Your Business Environment
Collecting relevant data and putting them them to work is essential to being able to make decisions. Kim lists plenty of practical sources.
Build a Plan
Well, we're always fans of this route! There's not a whole lot of info on exactly how to craft a plan but at we do know a pretty good resource for that- you're on it.
Be an Intense Leader
This step offers a few reminders on maintaining strong communication- which is essential not only for being able to execute your decisions as a manager, but also in maintaining employee engagement throughout the downturn.
Strengthen the Team
Kim offers more management tips here for keeping your team focused and encouraging them to assert themselves.
Get Close to Your Network
Keeping close to your network is essential during a downturn, as highlighted throughout our recession-planning toolkit.
---