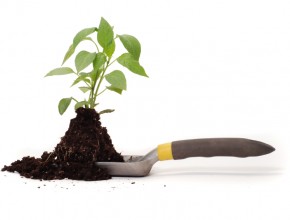 A great friend and mentor of mine shared this story with me during a conversation regarding the pace and intensity of work today.  A story from John Bogle:
The Reverend Fred Craddock, a remarkable preacher from Georgia, may have been imagining things—the way preachers are wont to do—but he says this story really happened. Dr. Craddock was visiting in the home of his niece.
There was this old greyhound dog there, just like the ones at the greyhound races. His niece had taken the dog in to prevent it from being destroyed because its racing days were over.
Dr. Craddock strikes up a conversation with the dog:
"I said to the dog, are you still racing?"
"No," he replied.
"Well, what was the matter? Did you get too old to race?"
"No, I still had some race in me."
"Well, what then? Did you not win?"
"I won over a million dollars for my owner."
"Well, what was it? Bad treatment?"
"Oh, no," the dog said, "they treated us royally when we were racing."
"Did you get crippled?"
"No."
"Then why?" Craddock pressed, "Why?"
The dog answered, "I quit."
"You quit?"
"Yes," he said, "I quit."
"Why did you quit?"
"I just quit. Because after all that running and running and running, I found out that the rabbit I was chasing wasn't even real."
So, what did we decide about how to handle work today?  We've always known that our rabbits are real.  Are your rabbits real?
---