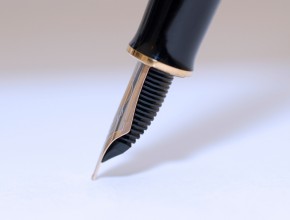 Remember back in the early 1990's when Internet Service Providers (ISPs) were springing up everywhere? If you bought a computer from a major manufacturer in those early days of Windows, odds were that you also got up to three separate trial ISP accounts preloaded on your computer at the factory. I got CompuServe, Prodigy, and America Online preloaded in 1993.
Years later, America Online is now the biggest ISP. Prodigy and CompuServe are virtually unheard of anymore. How did America Online win the war? The folks at AOL understood two key things customers valued at that time:
Personalization of accounts: A person could get an e-mail address like joesmith@aol.com from AOL whereas Prodigy assigned him the e-mail address JS12345@prodigy.com, and CompuServe assigned 56789@compuserve.com. As a customer, I want my name if I can get it, or something else that is personally meaningful to me, like a personalized license plate from the DMV at no extra charge, would you do it? Most people would.
Fewer rules: AOL has fewer rules governing the virtual community of chat rooms and bulletin boards. People could pretty much talk about whatever they wanted to in cyberspace within AOL, whereas CompuServe and Prodigy had more restrictions on that kind of activity. Naturally the virtual community growth was viral, multiplying their user base tenfold.
Over time, most people picked AOL over the competition. AOL went for customization and personalization against the bigger, more well-funded competition. That's using competitive advantage to dominate your space, to grow, and to become successful!
---