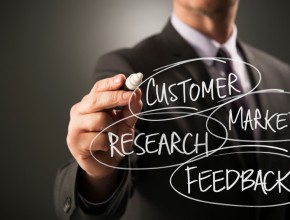 A female about 30 to 45 years old, college or post-graduate education, married with kids or in a committed relationship, professional or ex-professional, annual household income of $150,000 to $200,000. She's well-read and well-traveled. She's very aware – she gets our references, whether it's to a town in Europe or to a book or a movie. She's urban-minded. She's into cooking, gardening, and wine. She has a natural curiosity about the world. She's relatively fit. Her identity is a tangle of connections to activities, places, interests, values, and aspirations. She's a yoga-practicing filmmaker with an organic garden, a collection of antique musical instruments, and an abiding interest in Chinese culture.
The Anthropologie customer is affluent but not materialistic. She's focused on building a nest but hankers for exotic travel. She's like to be a domestic but has no problem cutting corners (she prefers the luscious excess of British cooking sensation Nigella Lawson to the measured perfection of Martha Stewart). She's in tune with trends, but she's a confident individualist when it comes to style. She lives in the suburbs but would never consider herself a suburbanite.
Can you visualize Anthropologie's customers? Without a doubt! Now don't worry if your customer profile isn't this specific. In fact, it probably won't be. Not everyone in this company's market exhibits all of these traits; that would be too narrow. Nevertheless, this example illustrates the power behind really, truly knowing your customers. You can immediately see how this profile helps the company select which products to carry in the store, what messages to use in the advertising campaigns, how to price the merchandise, and what type of customer service drives repeat business.
---