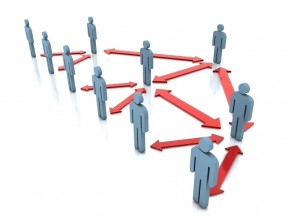 This year marks OnStrategy's 10-year anniversary for the launch of OnStrategy. To top off this milestone, we were recognized as "Software Company of the Year" by the Nevada Center for Entrepreneurship and Technology. These achievements can be attributed to the customer and client relationships we have forged with organizations worldwide.
We've seen strategic planning work for organizations of all types and sizes. It's been our honor to work with companies as large and recognizable as Microsoft; with educational institutions as northerly as the Arctic Circle's North Slope Borough School District; and with non-profit organizations dedicated to making the world better for those they serve like Ronald McDonald House Charities. Our work has taken us across the globe to Abu Dhabi and as close as the Nevada Discovery Museum just a few blocks away from our headquarters in Reno, Nevada.

While we have played a role in furthering strategies of these organizations, we recognize the hardest work comes from dedicated people who are committed to achieving successful long-term outcomes.
Regardless of what types of organizations embark on a strategic planning process, the most fruitful efforts share these common threads:
Executive teams are engaged and agree with the role of strategy in the organization.
Strategic plan development weaves in broad organizational input.
Key managers are a part of the development and prioritization of strategic goals.
Strategic execution is built into existing processes and reported upon regularly.
Communication about the plan's objectives is widespread among stakeholders.
Strategic performance and successes are recognized.
Commitments are made to keep the plan relevant over time through periodic retreats.
The theme here is ownership. At OnStrategy we believe the most important value we can provide as developers and strategic plan consultants is to teach organizations "how to fish." This means transferring a level of strategic mastery to those we work with, so strategic paths can be managed independent of our influence.
With ten years of results, this transfer of knowledge continues to be our pledge to our customers and clients. It continually drives the system improvements we make to OnStrategy and the way we approach our role as strategic consultants. After all, our true success is best reflected by our client organizations' ability to be sustainable, positive force on the people they impact and the communities they serve.
StrategyCheck
How does your organization reinforce the "ownership" of strategic objectives and goals?
---