The Business Report Card: A Strategic Activity Benchmark
Do you want to grow your business and be more profitable? Do you know where to allocate your time and resources to have the biggest impact on your bottom line? We can tell you.
SWOT Tool: Assess Your Internal and External Environment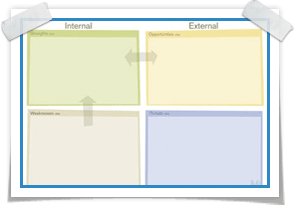 The SWOT (Strengths, Weaknesses, Opportunities, Threats) analysis helps you look critically at your company. Through a series of four steps, you will be guided through an analysis of your internal and external environment and will be provided with a Summary Chart to use in your planning efforts. Registration is required.
Our Books: Strategic Planning Library
These practical self-guided resources will help you build and execute your strategy. Each step contains questions, relevant examples and worksheets. Become a strategy expert.
Strategy Survey: Gather Information From Stakeholders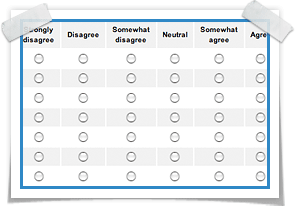 A strategy advisor will help you develop a survey tool for data collection by providing a survey template to choose the questions best suited for your organization and the information you are looking to uncover. The survey will be web-based and a link to the survey will be emailed to all participants (list provided by you).
Frequently Asked Questions: Strategy Can Be Confusing…

We know you have questions. Don't let that stop your strategic plan.
Additional Resources: Can't Get Enough Strategy?

Neither can we! Here are some of our favorite strategic planning tools and links. Please feel free to share yours.