For leaders who need to develop a continuity plan to protect their business.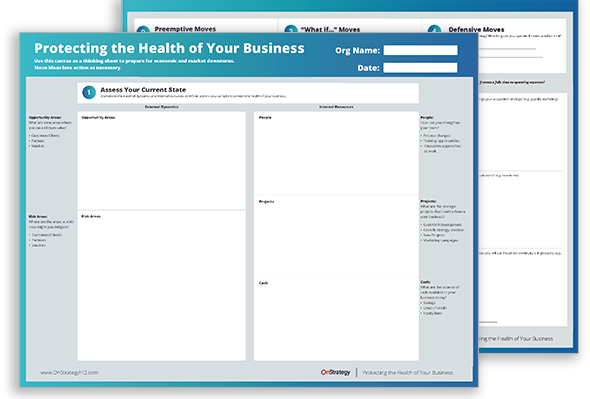 7 Resources to Build your Cash Runway and Continuity Plan
Most Popular Resources
Continuity Plan Canvas to capture and organize actions.
Cash Runway Excel Template informed by your cash reserves and expenses.
Continuity Plan PowerPoint Template to create your continuity plan.
Other Included Resources
Facilitation PowerPoint.
Crowdsourced Strategies.
Action Plan Template.
Implementation Guide.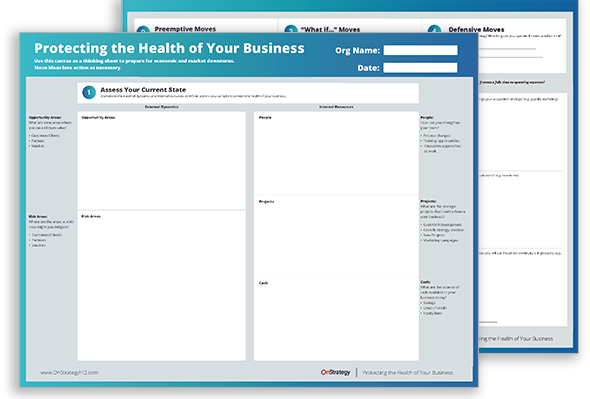 Follow A Video Workshop Led by our Senior Strategists
Follow our chaptered workshop video from our senior strategists detailing how to use each resource in this toolkit.
Need More Help?
Let's Build Your Continuity Plan in 2 Weeks.
We'll put a senior strategist on your team to build your organization's continuity plan and cash runway in four remote workshops.
DO IT WITH AN EXPERT