Toolkit to Protect the Health of Your Business
Build a Strategic Roadmap, Business Health Metrics and 90-Day Action Plan.
GET YOUR FREE TOOLKIT
For leaders who need agile planning tools to adapt to rapid change.
Four Components to Agile Planning & Management:
Templates & Videos:
Cash Runway Excel Template informed by your cash reserves and expenses.
Strategic Roadmap PowerPoint Template to create 90-Day Action Plan.
Guide to develop Business Health Metrics.
Checklist to weekly Health Checkins (aka MetricMondays).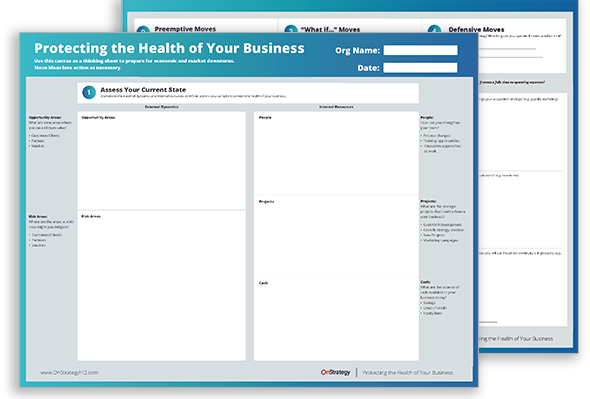 Follow A Video Workshop Led by our Senior Strategists
Follow our chaptered workshop video from our senior strategists detailing how to use each resource in this toolkit.
Need More Help? Let's Build Your Strategic Roadmap and 90-Day Action Plan.
We'll put a senior strategist on your team to build your organization's plan and cash runway in four remote workshops.
DO IT WITH AN EXPERT