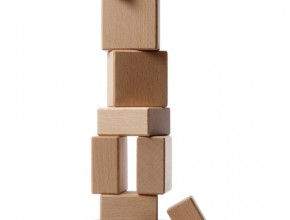 The strategic planning process is a continuous process. It's easy to get lost in that process in the midst of everyday operations. Here is an easy to follow Strategic Planning Process Checklist to keep you and your team on track.
1. Get ready and organized: Identify specific issues and choices the process should address.
Determine organizational readiness
Create the planning committee
Identify the information which must be collected to help make sound decisions
2. Articulate the mission and vision: Owners/managers clarify why the organization exists and what the end game is.
Determine its primary business and organizational purpose
Identify the corporate values
Create an image of what success would look like
3. Review strategic position: Gather up to date information to develop an understanding of the critical issues. Information should include:
Internal strengths and weaknesses
External opportunities and threats through a competitive analysis
Market opportunities through customer surveys
Synthesize into a SWOT
4. Agree on Priorities: Identify the broad approaches for addressing critical issues
Solidifying the organization's competitive advantage
Determine long-term goals/objectives
Select strategies for customer segments
Establish SMART short-term goals/objectives and the results to be achieved
Draft this year's action items
5. Organize the plan: Put the pieces together into one coherent document with the following reports:
Complete Strategic Plan – for reference
One-Page Strategic Plan – for communicating
6. Roll out the plan: Communicate the plan across the organization:
Everyone in the organization has received a copy of the plan in some form (printed, emailed, posted on a wall in the break room)
Identify the strategic plan leader
Provide budgetary and resource support
7. Identify next actions: Make the plan tangible to each member of the team by clearly identifying what he/she is responsible for:
Scorecard – for measuring
Action Sheets – for executing
8. Hold everyone accountable: Monitor your plan by reporting performance metrics on a monthly or quarterly basis.
Identify the source of each metric associated with measurable goals
Set up systematic process for monthly or quarterly reporting
Communicate to each responsible person when Nd how to report on their goals
Hold monthly or quarterly strategy meetings
Regularly monitor, evaluate, and adapt
This should help you develop your plan and keep that plan on track. For additional reading on developing and implementing your strategic plan check out Strategic Planning For Dummies by Erica Olsen.
---