Use Your SWOT to Set Priorities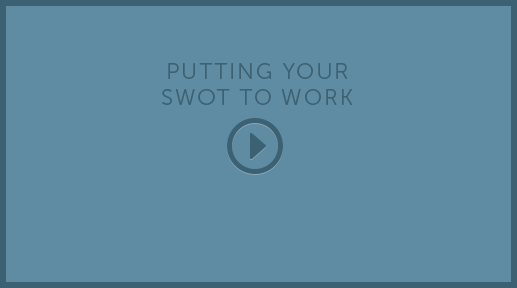 The SWOT analysis helps you get a better understanding of the strategic alternatives and choices that you face. It helps you ask, and answer, the following questions of how do you:
Build on your strengths
Shore up your weaknesses
Capitalize on your opportunities
Manage your threats
If your team wants to take the next step in the SWOT analysis, apply the TOWS Strategic Alternatives Matrix to help you think about the options that you could pursue. To do this, match external opportunities and threats with your internal strengths and weaknesses, as illustrated in the matrix below:
TOWS Strategic Alternatives Matrix
| | External Opportunities (O) | External Threats (T) |
| --- | --- | --- |
| Internal Strengths (S) | SO Advantage Strategies: Strategies that use strengths to maximize opportunities. | ST Protective Strategies: Strategies that use strengths to minimize threats. |
| Internal Weaknesses (W) | WO Conversion Strategies: Strategies that minimize weaknesses by taking advantage of opportunities. | WT Defensive Strategies: Strategies that minimize weaknesses and avoid threats. |
*To access the worksheets under "Tools & Techniques" please refer to our Strategic Planning Kit for Dummies.
Evaluate the options you've generated, and identify the ones that give the greatest benefit, and that best achieve the mission and vision of your organization. Add these to the other strategic options that you're considering.
Define Long-Term Strategic Objectives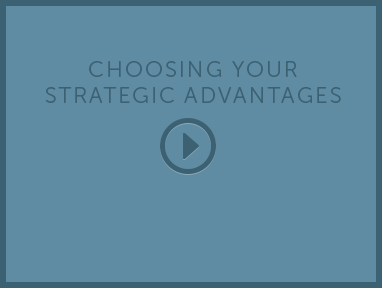 Long-Term Strategic Objectives– Using the information gathered in your SWOT, for each of the following areas develop at least one objective, but no more than five to seven.
The "Financial" perspective indicates whether the company's strategy, implementation, and execution are contributing to top and bottom line improvement include the following: Cash flow, Sales growth, Market share, and ROE.
The "Customer" perspective is focused primarily on creating value and differentiation when acquiring, retaining or servicing the customer. This driver deals primarily with gaining and growing customers and market share.
Focusing on "Internal Processes" in operations has the greatest impact on customer satisfaction. Positive long-term results rely on defining the competencies needed to maintain market leadership and maximizing the effectiveness of those internal systems.
The "People/Learning" perspective relies on an organization's commitment to its greatest resource—people. This area focuses on creating value by developing an environment that fosters learning, innovation, and prioritizing on its "human asset." The premise is that people drive the other three elements to achieve the organization's goals.
Keep in mind that the strategic objectives establish should connect your mission to your vision. These objectives are long-term (think 3-5 years), continuous strategic areas that get you moving from your mission to achieving your vision. Ask yourself what the key activities are that you need to perform in order to achieve your vision. We encourage you to create strategic objectives in four key areas – Financial/Mission, Customer, Internal/Operational, and People/Learning.
*The Balanced Scorecard was introduced by Robert Kaplan, a Harvard Business School professor, and David Norton, the founder and president of Balanced Scorecard Collaborative, Inc., in the early 1990s as a new way to work with business strategy. Today, over half of the Fortune 1000 companies in North America are using the Balanced Scorecard, which has become the hallmark of a well-run organization.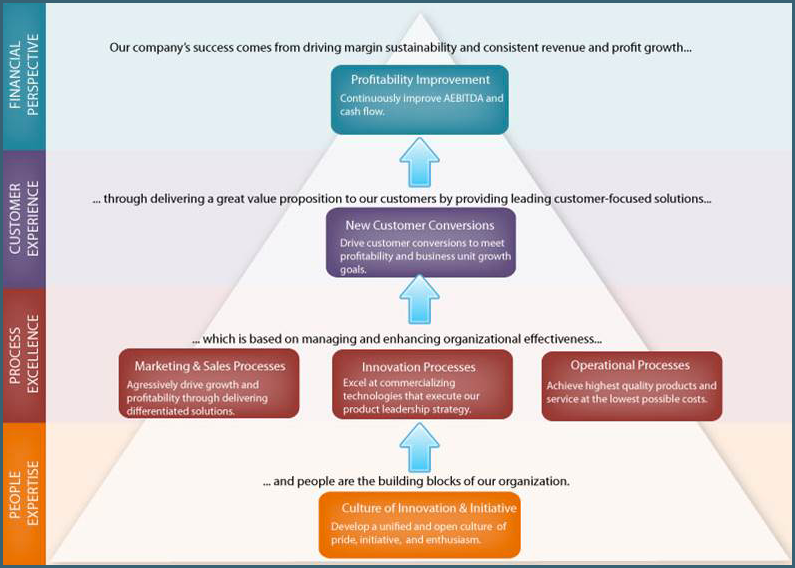 Examples
Financial Strategic Objectives:
To establish a financially stable and profitable company.
Shift revenue mix majority of product sales to service sales.
Profitability: Maintain margins at XX%.
Customer Strategic Objectives:
Introduce current products to two new markets.
Increase loyalty, customer satisfaction, referral volume.
Internal Processes Strategic Objectives:
To achieve order fulfillment excellence through on-line process improvement.
Improve or institute a sales process, increase close rate, increase lead generation.
Improve brand management through consistent use of…
People & Learning:
To provide employee with challenging and rewarding work.
HR Mgmt: Hire and onboarding processes.
Knowledge Mgmt: Structured training (sales, IT, management, ownership).
Setting Organization-Wide Goals and Measures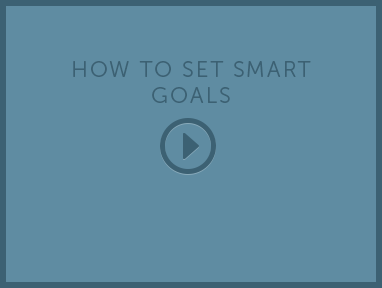 Org-Wide Goals and Measures — Once you have formulated your strategic objectives, you should translate them into goals and measures that can be clearly communicated to your planning team (team leaders and/or team members). You want to set goals that convert the strategic objectives into specific performance targets. Effective goals clearly state what, when, how, and who, and they are specifically measurable. They should address what you need to do in the short-term (think 1-3 years) to achieve your strategic objectives.
For maximum effectiveness, goals must state how much of what kind of performance and by when it is to be accomplished. This is where it pays off to think SMART when creating goals.
Remember this simple acronym to guarantee your goals are:
Specific: Goals need to be specific. Try to answer the questions of How much and What kind with each goal you write.
Measurable: Goals must be stated in quantifiable terms, or they are only good intentions. Measurable goals facilitate management planning, implementation, and control. For example, a measure might be "# of new customers" or "% complete" and a target might be "500" or "100%", respectively.
Attainable: While goals must provide a stretch that inspires people to aim higher, they must also be achievable, or they are a set-up for failure. Set goals you know you, your organization, and your employees can realistically reach.
Responsible person: Goals must be assigned to a person or a department. But just because a person is assigned a goal doesn't mean that she is solely responsible for its achievement; they just need to be the point person who will ensure the goal is achieved.
Time specific: With reference to time, your goals must include a timeline of when they should be accomplished.