Your Mission Statement is the foundation to good strategy. It is a statement of the company's purpose. A mission statement is a logical vantage point from which to look down the road. Below are excerpts we've come across over the years, as well as, plenty of examples. For a quick view, watch our video on Mission Statements here.
Questions to Ask:
What is our business and what are we trying to accomplish on behalf of our customers?
What is our company's reason for existing?
Criteria for Evaluating a Mission Statement
Is our mission statement focused on satisfying customer needs rather than being focused on the product?
Does our mission statement tell who our customers are?
Does our mission statement explain what customer needs our company is trying to satisfy?
Does our mission statement explain how our company will serve its customers?
Does our mission statement fit the current market environment?
Is our mission statement based on our core competencies? (A core competency is a company strength.)
Is our mission statement motivating and does it inspire employee commitment?
Is our mission statement realistic?
Is our mission statement specific, short, sharply focused and memorable.
Is our mission statement clear and easily understood?
Does our mission statement say what we want to be remembered for?
Defining Your Mission
"What is our business and what are we trying to accomplish on behalf of our customers?" (Direction, umbrella statement, purpose statement, scope of operation)
Purpose Statement
What a company is currently seeking to do for its customers is often termed the company's mission. It answers the question "What is the company's reason for existing?" A mission statement is a statement of the company's purpose. A mission statement is useful for putting the spotlight on what business a company is presently in and the customer needs it is presently endeavoring to serve. A mission statement deals with the present and answers the question "What is our business and what are we trying to accomplish on behalf of our customers?" A mission statement is a logical vantage point from which to look down the road. (Thomas Strickland, p.4, 28)
A mission statement defines the company's purpose. It is a single statement of why something or someone exists. The question to ask to determine purpose is:
In light of all the needs we see, why do we exist as an organization?
A mission statement is like your North Star. A North Star, is not a place you go, it is a fixed point giving you perspective on where you are going. Your mission statement keeps you headed in the right general direction. A mission statement is a very specific umbrella statement explaining why you do everything you do within your organization. (Bobb Beihl)
A mission statement is a statement of the organization's reason for being, its purpose – what it wants to accomplish in the larger environment. (Kotler p.49). It explains why the organization does what it does. It says what, in the end, the organization wants to be remembered for.(Drucker). A clear mission statement acts as an "invisible hand" that guides people in the organization. (Kotler p.49).
An effective mission statement clearly defines who the customer is and what services and products the business intends to provide. It also serves as a guide for day-to-day operations and as the foundation for future decision-making.
Contemporary strategic marketing perspectives indicate that an organization should define a business by the type of customers it wishes to serve, the particular needs of those customers groups it wishes to satisfy, and the means or technology by which the organization will satisfy these customer needs. Thus the firm will be perceived and act more customer & market-oriented. (A customer-satisfying entity, not a product-producing entity.) (Kerin & Peterson, p.2).
A company's Mission Statement acts as the company's compass. The mission is the path. (The vision is the end point.) The mission directs the company to its vision (dream). With it, anyone in the organization can always judge the direction the company is moving in relation to its stated purpose. With it, one can easily make adjustments to keep the company moving in the direction intended.
Missions may need to be revised every few years in response to every new turn in the economy. A company must redefine its mission if that mission has lost credibility or no longer defines an optimal course for the company. (Kotler p.68)
Without the mission statement, a company is lost, and will drift according to the pressures of the business environment. The fundamental problem, termed mission creep, has been a diffusion of focus. There is the tendency of successful organizations to try to extend their influence beyond the limits of their core expertise. So if you want to stay focused, develop a clear, concise mission statement.
Writing a Mission Statement Mission Statement = Define of company's business + Meeting customer needs
Questions to Ask in Writing a Mission Statement: (Bobb Beihl)
What single, solitary word is the focus for our organization? This is a single focus word within our organization.

What would be the 2 or 3 words that would explain why we exist?
What one sentence would sum up what our organization is about, in a very simple, clear, easy to understand way? Take your 2-3 words and put them into a single non-technical sentence that anyone could easily understand.
Criteria for a Good Mission Statement
Changing the mission or creating an organization's first mission statement is a process of gathering ideas and suggestions for the mission and honing them into a short, sharply focused phrase that meets specific criteria.
An effective mission statement clearly defines who the customer is and what services and products the business intends to provide. It also serves as a guide for day-to-day operations and as the foundation for future decision-making. The following are criteria for a good mission statement:
The Mission Statement is Focuses on Satisfying Customer Needs A mission statement should focused on satisfying customer needs rather than being focused on the product. Products and technologies eventually become outdated, but basic market needs may last forever. A market-oriented mission statement defines the business in terms of satisfying basic customer needs. For examples refer to the following "Market-Oriented Business Definitions" table. (Kotler p.49)
The Mission Statement Tells "Who" Our Customers are. (Thompson Strickland, p.30) Who is being satisfied? A company should define the type of customers it wishes to serve. Which customer groups it is targeting. Customer groups are relevant because they indicate the market to be served, the geographic domain to be covered, and the types of buyers the firm is going after.
The Mission Statement Explains "What" Customer Needs Our Company is Trying to Satisfy. What customer needs is the company trying to satisfy? A company should define the particular needs of those customers groups it wishes to satisfy. A product or service becomes a business when it satisfies a need or a want.
The Mission Statement Explains "How" Our Company will Serve its Customers. How customers' needs are satisfied? A company should define the means or technology by which it will serve the target market and satisfy the customer's needs. By incorporating Who, What and How the firm will be perceived and act more customer & market-oriented. It will be perceived as a customer-satisfying entity, not a product-producing entity. (Kerin & Peterson, p.2.)
McDonald's business mission is built around:
serving a limited menu of hot, tasty food (what) quickly in a clean, friendly restaurant for a good value (how)
to a broad base of fast-food customers worldwide (who).
The Mission Statement Fits the Current Market Environment Missions should fit the current market environment. (Kotler p.52) " Girl Scouts would not recruit successfully in today's environment with their former mission: "to prepare young girls for motherhood and wifely duties."
The Mission Statement is Based on Our Competitive Advantage Competitive advantage arises from leveraging a firm's unique skills and resources to implement value-creating strategy that competitors cannot implement as effectively. Your company should base its mission on a competitively superior internal strength or resource that the company performs well in comparison to its competitors.
The Mission Statement is Based on Our Distinctive Core Competencies. The organization should base its mission on its distinctive competencies. (Kotler p.52) A distinctive core competency is a competitively superior company resource that the company performs well in comparison to its competitors.(Thompson Strickland) It needs to stay focused on specific traits (i.e., quality, customer service) and on target or niche markets. McDonald's core competence is providing low-cost food and fast service to large groups of customers.
The Mission Statement Motivates and Inspires Employee Commitment Mission statements should be motivating. It should not be stated as making more sales or profits. A company's employees need to feel that their work is significant and that it contributes to people's lives. Visionary companies set a purpose beyond making money. Even though profits may not be part of these companies' mission statements, they are the inevitable results.(Kotler p.53).
A company that says its mission is to make a profit begs the question "What will we do to make a profit?" To understand a company's direction, we must answer "to make a profit doing what and for whom?" (Thompson Strickland, p.29).
Focus on profit – IBM's mission is "To become a $100 billion company by the end of the century." Focus on motivating – Microsoft's mission is "information at your fingertips."
The Mission Statement is Realistic Mission statements should be realistic. The company should avoid making the mission too narrow or too broad. (Kotler p.50)
Southwest Airlines would be deluding itself if it adopted the mission to become the world's largest airlines. Too broad – "providing society with superior products and service – innovations and solutions that satisfy customer needs and improve the quality of life." Merck Too narrow – providing toys has proved too narrow a scope for Toys-R-Us
The Mission Statement is Specific, Short and Sharply Focused Mission statements should be specific. Vague or generic mission statements lack resonance and meaning. They won't be remembered by anyone, and will likely be dismissed as too difficult to understand. Many mission statements are written for public relations purposes and lack specific, workable guidelines. It is a precise statement of purpose. (Kotler p.51)
Too general – "We want to become the leading company in this industry by producing the highest-quality products with the best service at the lowest prices." Very specific – Celestial Seasonings' mission statement is "Our mission is to grow and dominate the U.S. specialty tea market by exceeding consumer expectations with: The best tasting, 100% natural hot and iced teas, packaged with Celestial art and philosophy, creating the most valued tea experience."
It should be memorable. Describe the essence of the business in words your employees and customers can remember you by. Peter Drucker says the mission should "fit on a T-shirt," yet not be a slogan.. Don't use the mission statement as an essay or a vehicle for abstract philosophy. Words should be chosen for their meaning rather than beauty, for clarity over cleverness. The best mission statements are plan speech with no technical jargon and no adornments.
International Red Cross – "To serve the most vulnerable"
The Mission Statement is Clear and Easily Understood. Develop your mission statement to a "party level." A simple, clear, "party level" mission statement can be used to tell people you meet at a party or on airplanes why your company exists. At the same time it needs to give your company team as a profoundly simple focus for everything it does as a firm. (Bobb Beihl)
The Mission Statement says What We Want to be Remembered for. A mission statement says what, in the end, you want to be remembered for. It is actually an epitaph in present tense. What would you want your epitaph to read some day? Your ideal can provide a profoundly simple insight into your purpose for existing today. (Bobb Beihl)
Step-by-Step
To develop a mission statement at the corporate level the following steps are suggested: (Drucker)
1. Establish a mission-writing group The writing group must be able to identify the company's reason for existing, the primary customer, and what the goals and results should be. Members should include the chief executive, the board chairman or another representative of the board, a writer, a manageable number of additional members who represent different parts of the organization, and a facilitator.
2. Adopt criteria for an effective mission statement. Gather ideas and suggestions for first drafts. The writing group should adopt the criteria they will use to judge the effectiveness of the mission they are about to develop. Following the adoption of criteria, the group moves on to ideas and suggestions for the mission statement. Idea-generating techniques include:
Open brainstorming: any thought or idea is welcome.
Each group member finishes the sentence, "The mission should be…"
Small teams "complete" in a very short time span to draft and nominate the "best" new mission statement
Go around the group two or three times asking for the one word that must be in the mission statement.
Each person quickly draws a picture of the mission, then "shows and tells."
To conclude the exercise, the group:
Posts and reviews all ideas and suggestions. The facilitator draws a circle around the words or phrases that appear most often.
Discusses key ideas or themes the must be captured in the new statement.
Discusses key ideas or themes that must not be part of the new mission statement.
3. Develop one or more draft statements. The writers along or with a small group develops drafts of at least two possible new mission statements.
4. Judge initial drafts against criteria and suggest revisions or new options. To judge drafts and make suggestions:
The groups reviews the criteria for an effective mission statement.

The first draft statement is posted in front of the group.
Group members individually rate the draft for each criteria using the worksheet.
The facilitator polls and records the group's response for each criteria to determine the overall strengths and we4aknesses of the draft.
The group discusses the merits of the draft and makes specific suggestions for how it might be improved. All suggestions are encouraged and recorded.
The second draft statement is posted and steps are repeated.
The facilitator instructs each group member to individually write their recommended mission statement. Members read their statement aloud, and give it to the writer.
The group discusses whether it has developed an effective statement or whether the writer should develop a second set of drafts.
5. Develop second drafts. The writer or small subgroup develops a second draft of one or more possible new mission statements.
6. Gain feedback from outside the writing groups. The board chairman and chief executive decide who outside the writing group will be asked to give feedback. This may includes organization wide input or a few key people inside or outside the organization. Each individual group being contacted for their response is:
Shown the criteria for an effective mission statement.

Asked for a rating of each draft, based on the criteria.
Asked for comments on the merits and weaknesses of the draft(s).
Asked for ideas or recommendations for improvement.
7. Summarize feedback and distribute second drafts and summary to writing group.
8. Propose a draft mission statement. The writing group meets:
Reviews the second draft(s).

Discusses a summary of feedback from outside the writing group.
Rates the draft(s) against criteria and cites merits and weaknesses
Attempts group editing or rewriting.
Approves its proposed mission statement..
9. Presents the proposed mission statement for board approval.
Mission Statements for Functional Departments
There is a place for mission statements for key functions (R&D, marketing, finance) and support units (human resources, training, information systems). Every department can benefit from a consensus statement spelling out its contribution to the company mission, its principal role and activities, and the direction it needs to be moving. The following are some examples: (Thompson Strickland, p.33)
The mission of the human resources department is to contribute to organizational success by developing effective leaders, creating high-performance teams, and maximizing the potential of individuals.

The mission of corporate security is to provide services for the protection of corporate personnel and assets through preventives measures and investigations.
Shaped by five elements: 1. Its history – do not depart too radically from past. 2. Current preferences of owners and management. 3. Market environment. 4. Its resources. 5. Core competencies. CRITICAL
How to Write a Mission Statement – Agency Management
Defining an organizations mission statement is a fundamental aspect of beginning strategic planning. Miss-representing the company's mission can lead to strategic plans that do not complement the company's purpose and reason for being. The article by Radtke (1998) takes a very simple three-step approach to writing a mission statement. Several examples of mission statements from other organizations are presented, and the article concludes with seven simple points that define the goal of a mission statement. These last seven points can provide even the most novice planner with a useful set of rules to get started on the right track for creating a valuable mission statement.
Examples
The Coca-Cola Company
The Coca-Cola Company exists to benefit and refresh everyone who is touched by our business.
Home Depot
The Home Depot is in the home improvement business and our goal is to provide the highest level of service, the broadest selection of products and the most competitive prices. We are a values-driven company and our eight core values include the following:
Excellent customer service
Taking care of our people
Giving back
Doing the "right" thing
Creating shareholder value
Respect for all people
Entrepreneurial spirit
Building strong relationships
The Boeing Company, Africa Division
Our mission is to establish a powerful presence and positive image of The Boeing Company with governments, businesses, and community leaders.
Nike
Our mission is to bring inspiration and innovation to every athlete* in the world. *If you have a body, you are an athlete.
Bechtel Corporation
To be the world's premier engineering, construction and project management company.
Unisource – Forestry & Wood Products
Our mission is to serve our targeted customers with the highest level of integrity and satisfaction bringing solutions that improve business operations and reduce total operating expense. We will fulfill our mission through the mutual satisfaction of the needs of our customers, employees and investors.
Publix
Our Mission at Publix is to be the premier quality food retailer in the world.
Pfizer – Pharmaceuticals
We will become the world's most valued company to patients, customers, colleagues, investors, business partners and the communities where we work and live.
AVEDA
Our mission at Aveda is to care for the world we live in, from the products we make to the ways in which we give back to society. At Aveda, we strive to set an example for environmental leadership and responsibility, not just in the word of beauty, but around the world.
General Motors
We are working to create an environment that naturally enables GM employees, suppliers, dealers and communities to fully contribute in the pursuit of total customer enthusiasm.
LaserMonk
LaserMonks' mission is to provide monetary savings and a rewarding purchasing experience for businesses, educational and medical institutions, religious organizations, and individuals by offering premium quality imaging products based on low cost and honest service. Consequently, this mission also provides support for charitable causes around the world.
Leaf Paper – Paper Industry
The mission of New Leaf Paper is to be the leading national source for environmentally responsible, economically sound paper. We supply paper with the greatest environmental benefit while meeting the business needs of our customers. Our goal is to inspire, through our success, a fundamental shift toward environmental responsibility in the paper industry.
Latino Public
Broadcasting Latino Public Broadcasting supports the development, production, acquisition and distribution of non-commercial educational and cultural television that is representative of Latino people, or addresses issues of particular interest to Latino Americans. These programs are produced for dissemination to the public broadcasting stations and other public telecommunication entities. By acting as minority consortium, LPB provides a voice to the diverse Latino community throughout the United States.
Seventh Generation
Seventh Generation is the nation's leading brand of non-toxic and environmentally safe household products.
Integrated Medical Systems
Integrated Medical Systems is an independent service organization for the healthcare market. We provide equipment-renewal services, Proactive Maintenance™, education and consultation for over 1,500 different types of equipment and accessories, including flexible scopes, rigid scopes, power equipment, video cart systems and surgical equipment. When you choose IMS as your service provider for medical equipment, we will change the way you think about service. You will experience the freedom and confidence that comes from IMS taking care of all the details behind the scenes – details you once had to handle yourself.
Axiom – groundbreaking legal services firm
Dedicated to a simple principle: the best talent and the best service without unnecessary costs. Whether you're looking for an outside solution for an important transaction or a great attorney to round out your team on a flexible basis, we're the smart alternative that wasn't there before.
UTStarcom – global leader in IP access infrastructure products
Enable service providers to deliver high-quality, affordable voice, data and video services in both emerging and established telecommunications markets. The company designs, develops and markets carrier-class wireline, wireless, optical and switching systems that are crucial to the cost-effective expansion of next-generation telecom networks. Service providers can deploy UTStarcom's solutions to deliver high-margin access services using their existing infrastructure, while enabling a smooth migration to highly efficient integrated IP networks. The company's global customer support and professional service organization ensures customer satisfaction after the sale. UTStarcom has built a sustainable competitive track record through continued innovation in IP access technology, leveraging its success in China to capitalize on other high-growth markets worldwide, and delivering consistently strong, high-quality financial results.
University of Phoenix
The mission of University of Phoenix is to educate working adults to develop the knowledge and skills that will enable them to achieve their professional goals, improve the productivity of their organizations, and provide leadership and service to their communities.
Winn Dixie – Food Distributor
Honest and ethical conduct; accurate and timely disclosures and financial records; and compliance with applicable governmental rules and regulations are essential to obtaining and maintaining the trust of our shareholders, associates, consumers, vendors and the public at large. We are committed to acting with integrity and to conducting our business in compliance with applicable law.
American Standard Company-Wide Values (Air Conditioning Systems and Services, Bath & Kitchen Products and Vehicle Control Systems.)
American Standard's mission is to "be the best in the eyes of our customers, employees and shareholders."
The Clorox Company
The mission of The Clorox Company Foundation is to improve the quality of life in communities where Clorox employees live and work. Community involvement is an integral part of our business and is carried out through a program of grant-making, volunteerism and leadership in community service.
Hershey Foods
Our mission is to be a focused food company in North America, and selected international markets, and a leader in every aspect of our business. Our goal is to enhance our #1 position in the North American confectionery market, to be the leader in U.S. chocolate-related grocery products, and to build leadership positions in selected international markets.
John Deere
Double and Double Again the John Deere Experience of Genuine Value for Employees, Customers and Shareholders.
Run Smart – Think like an inventor, being first in creating smart and innovative customer solutions through machines, service and concepts.
Run Fast – Think like a customer, pursuing rapid expansion of our global customer coverage on the farmsite, worksite and homesite.
Run Lean – Think like an investor, driving financial returns higher by maximizing employee performance, achieving global cost leadership, reducing asset intensity, and creating profitable global preeminence through acquisitions, strategic alliances, and e-business.
Dow – Chemicals
To constantly improve what is essential to human progress by mastering science and technology. The Mission Statement can be broken into three components:
Constantly Improve – This concept is bedrock to Dow's culture and has been since H.H. Dow first said, "If you can't do it better, why do it?" It underscores our drive to become an ever better and bigger company.
Essential to Human Progress – The products we make find their way into products that provide people the world over with improved lifestyles. All of us at Dow must understand and take pride in this. We must also use this concept to further connect Dow with the external markets we serve. When we think in terms of the markets we serve, we become more outside-in focused and we can better seek growth opportunities.
Mastering Science and Technology – We must put our science and technology to work to create solutions for our customers and for society.
FPL Group (Florida Power & Light Co., FPL Energy & FPL Fibernet, LLC)
Quality and corporate vision – Quality is one of several areas of focus FPL is pursuing to achieve its corporate vision: "We will be the preferred provider of safe, reliable, cost-effective products and services that satisfy the electricity related needs of all our customer segments." The other focus areas are: safety, cost, customer orientation, speed and flexibility, growth and commercial skills.
CVS – Retail
Our company's vision is to help people live longer, healthier and happier lives. An integral part of this vision is our investment in the communities we serve. The primary focus of our programs is health and education, two natural extensions of our company's goals.
Black & Veatch – Engineering, Construction
Black & Veatch is Building a World of Difference by challenging the frontiers of knowledge to provide energy, water, information and other vital infrastructure for a better world.
WellPoint – Health Care Co.
The WellPoint Companies provide health security by offering a choice of quality branded health and related financial services designed to meet the changing expectations of individuals, families and their sponsors throughout a lifelong relationship.
Perdue – Food Service
Meeting and exceeding your expectations is a tradition at Perdue Farms, one of the nation's largest poultry processors. Our mission is to provide solutions to our customers and users of our products that are profitable for them, and for us. For over 80 years, we have been driven by one goal, that our company be known for quality that is uncompromising and without end. Heritage, Experience, Leadership. That's the Perdue difference.
Booz Allen
Hamilton Booz Allen Hamilton develops, supports and delivers comprehensive Intelligent Transportation System (ITS) services to federal, state, local, commercial and international clients. Our services encompass all areas of ITS planning, procurement and deployment with the aim of maximizing the value of our clients' programs.
TXU – Energy & Gas
The mission of TXU is to be the most admired international energy services company.
Burlington Resources – Oil & Natural Gas Exploration
We will build long-term shareholder value through competitive returns and profitable growth.
Reliant Resources – Electricity
How we work:
Creating value for every customer
Ensuring a safe, healthy and enjoyable workplace
Caring for our environment and communities
AVON – Household & Personal Products
Our vision is to be the best company that best understands and satisfies the product, the service and the self-fulfillment needs of women globally. Our dedication to supporting women that touches not only beauty – but health, fitness, self-empowerment and financial independence.
Marriott International – Entertainment & Information
Core Values: The "Marriott Way" is built on fundamental ideals of service to associates, customers and community. These ideals serve as the cornerstone for all Marriott associates fulfilling the "Spirit to Serve."
Family Dollar – Retailing
For Our Customers – A compelling place to shop, by providing convenience and low prices. For Our Associates – A compelling place to work, by providing exceptional opportunities and rewards for achievement. For Our Investors – A compelling place to invest, by providing outstanding returns.
Rite Aid – Retailing
The mission of Rite Aid is to be a successful chain of friendly, neighborhood drugstores. Our knowledgeable, caring associates work together to provide a superior pharmacy experience, and offer everyday products and services that help our valued customers lead healthier, happier lives
Ingram Micro – Computers & Electronics
Ingram Micro will be universally regarded as the best way to deliver technology to the world. To help our business partners grow and be more profitable, while maximizing value for our shareowners, by:
Broadening the reach of our business partners, connecting them with new markets, technologies and solutions
Earning the respect and loyalty of our business partners through superior value and service.
Creating innovative ideas through bright, energetic, customer-focused and talented people
Sunoco – Energy
Sunoco's goal is to be a source of excellence for our customers; to provide a challenging professional experience for our employees; to be a rewarding investment for our shareholders; to be a respected citizen of community and country.
ECOLAB – Business Services
Culture Statement:
Spirit Ecolab associates are the company's heart and soul. Hungry to succeed and passionate to achieve, we embrace the unknown, fearlessly taking risks, confident in our ability to deliver results. We are eager and ambitious. We tenaciously persevere, surmounting obstacles with grit and determination. Above all, we find joy in our work, and in serving the company and our customers.
Pride Exceptional service, exceptional products…We delight in presenting premium quality in all we offer. No matter how big the project, or how small the request, we strive for excellence in our response, for we relish perfection. We cherish our company, and represent it with honor.
Determination Ambitious and aggressive, driven and determined, enthusiastic and energetic, we cultivate the opportunity to compete. We thrive on challenges, viewing them as an invitation to success. A true team, we work together to routinely please our customers, surpass our record achievements, and drive our organization to greater success.
Commitment Like a family, we are united by an unspoken pledge, bound by our convictions. We prize dedication, and are moved to help each other and our customers. We accept nothing less than loyalty in our ranks. We are true to each other and to our cause.
Passion We wholeheartedly believe in our company; its goals and objectives are our mission, and we enthusiastically embrace them and relentlessly pursue them. More importantly, we truly believe in each other, care, protect and support each other.
Integrity Professional. Reliable. Trustworthy. Honest. Our corporate integrity is a critical asset and we are committed to upholding it worldwide. We set high standards, and we abide by them as we practice business fairly and behave ethically. We share our expectations with each other and strive to maintain a workplace built on mutual values, trust and goodwill.
EQUIFAX – Business Services
To serve our customers by utilizing information and technology that provide real-time answers to increasingly complex questions.
United Stationers
United Stationers mission is to enable our customers to sell and deliver the best selection of products in the most efficient, reliable, user-friendly way possible by always making decisions based on asking, "If I were the customer…"
The City of Windsor, Canada
"The City of Windsor, with the involvement of its citizens, will deliver effective and responsive municipal services, and will mobilize innovative community partnerships."
New Jersey State Board of Education
The New Jersey State Board of Education, in collaboration with the Department of Education, establishes policy and provides leadership in the development of exceptional learning opportunities for New Jersey's public school students for the purpose of enabling them to obtain a superior education.
Oklahoma State Bar Association
The mission of the Oklahoma Bar Association is to enable OBA members to provide excellent legal services to the community in an ethical, professional and civil manner. The vision of the Oklahoma Bar Association is that all people shall have access to and full benefit of the rule of law and the system of justice in Oklahoma.
United States Naval Academy Mission
The strategic planning process reaffirmed the validity of the Naval Academy Mission and the core values it represents. The Mission provides the grounding for the Vision. The Mission: To develop midshipmen morally, mentally and physically and to imbue them with the highest ideals of duty, honor and loyalty in order to provide graduates who are dedicated to a career of naval service and have potential for future development in mind and character to assume the highest responsibilities of command, citizenship and government.
The Vision: Provide leaders of great character, competence, vision and drive to transform the Navy and Marine Corps and serve the nation in a century of promise and uncertainty.
Toastmasters International
Toastmasters International empowers people to achieve their full potential and realize their dreams. Through our member clubs, people throughout the world can improve their communication and leadership skills, and find the courage to change. Toastmasters International is the leading movement devoted to making effective oral communication a worldwide reality. Through its member Clubs, Toastmasters International helps men and women learn the arts of speaking, listening and thinking – vital skills that promote self-actualization, enhance leadership, foster human understanding, and contribute to the betterment of mankind. It is basic to this mission that Toastmasters International continually expand its worldwide network of Clubs, thereby offering ever-greater numbers of people the opportunity to benefit from its programs.
The Medical Library Association
The Medical Library Association (MLA) believes that quality information is essential for improved health. To that end, MLA aspires to be the association of the most visible, valued, and trusted health information experts, fostering excellence in the professional achievement and leadership of health sciences library and information professionals to enhance the quality of healthcare, education and research throughout the world.
Rotary International
The mission of Rotary International is to support its member clubs in fulfilling the Object of Rotary by:
Fostering unity among member clubs
Strengthening and expanding Rotary around the world
Communicating worldwide the work of Rotary
Providing a system of international administration.
The Marine Stewardship Council
To safeguard the world's seafood supply by promoting the best environmental choice. The Marine Stewardship Council (MSC) is an independent, global, non-profit organization. It works to enhance responsible management of seafood resources, to ensure the sustainability of global fish stocks and the health of the marine ecosystem. It is supported by a broad coalition of those with a stake in the future of the global seafood supply. The MSC harnesses consumer power by identifying sustainable seafood products through an eco-label.
The New Jersey Section of the American Water Works Association
The New Jersey Section of the American Water Works Association (NJAWWA) is dedicated to the promotion of public health and welfare in the provision of drinking water of unquestionable quality and sufficient quantity. NJAWWA must be pro-active and effective in advancing the technology, science, management and government policies relative to the stewardship of water. NJAWWA will be the leading force in New Jersey dedicated to safe drinking water.
Marketing Regional Victoria
Over the life of the plan more Australians and international visitors will be aware of and visit destinations in regional Victoria. This will contribute to increased tourism yield, greater dispersal of visitors and economic, social and environmental benefits to regional communities.
Heinz
Our vision is to be "the world's premier food company, offering nutritious, superior tasting foods to people everywhere." Being the premier food company does not mean being the biggest but it does mean being the best in terms of consumer value, customer service, employee talent and consistent and predictable growth. We are well on our way to realizing this vision but there is more we must do to fully achieve it.
Success isn't a list of flashy logos. It's about helping anyone who wants to lead a great organization. If that's you, join our list of clients – you're in good company: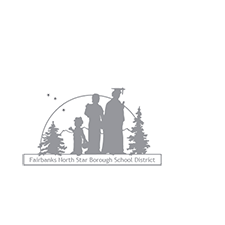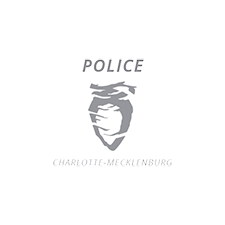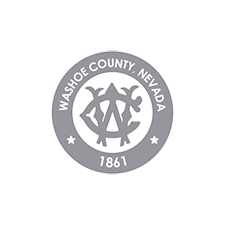 A Dose of Strategy.
Actionable tips, case studies, best practices in your inbox every other week.