Get the Complete Guide to Strategic Planning
The Complete Guide to Strategic planning takes leaders through the end-to-end planning process
to drive results through sustainable strategic focus.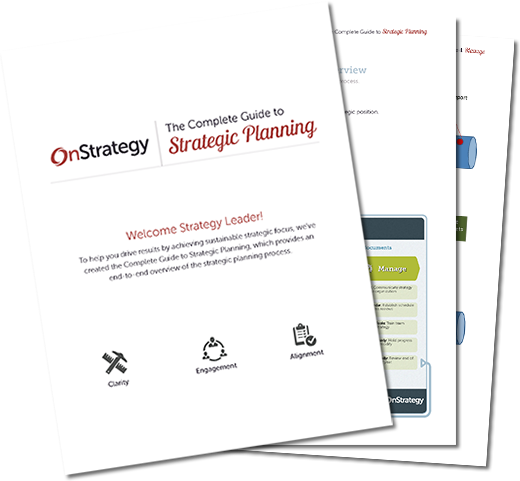 The strategic management process is about getting from where you are today to where you need to be in the future. OnStrategy's Complete Guide to Strategic Planning reflects over a decade in the field helping organizations design, implement, and manage strategy.
Apply the basics of strategic planning with an end-to-end overview
Conduct a SWOT analysis to determine your strategic position
Develop your mission, vision, values, and core competencies
Build a plan you can actually implement
Execute your strategy and maintain sustainable focus


A Dose of Strategy.
Actionable tips, case studies, best practices in your inbox every other week.