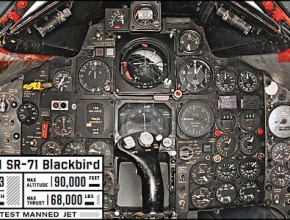 Boeing, Airbus. Airbus, Boeing.
These two airplane manufacturers are always swapping for first place in this highly competitive, and expensive, industry. Right now – Boeing is on top again. It just goes to show you that it takes more than government subsidies (i.e. The French government) to be successful.
Let's look at the different strategic positions these two giants find themselves in:
Airbus:
Airbus sales have dropped by more than 50 percent for the first six months of 2006 compared to the same period last year. The company is behind schedule to land more than 250 sales, which are necessary in order to capitalize on its design and production investment of $13 billion. So what is the source of this mess?
Delivery delays in the A-380, a super jumbo jet
A class action lawsuit and the threat of more litigation accusing management of hiding problems
Infighting by French and German executives at the parent company, EADS
A management shakeup at Airbus
The recent deadly Airbus A-310 accident in Russia that killed scores of passengers and crew.
This is a classic example of a company getting caught flat footed. It looks to me like Airbus does not have a clear strategy and it did not take plan for environmental changes – such as high fuel costs. Airbus didn't factor whether airports worldwide would even want to construct longer runways for landings and takeoffs to accommodate its huge A-380. Add $70 per barrel for oil to the list of concerns for the airlines.
Boeing:
On the other hand, Boeing has whopping 480 orders this year for the fuel-efficient 787 Dreamliner. Why? Because Boeing strategized a few years ago that its highly efficient 787 Dreamliner would prove to be popular with airlines. Executives did the proper job of scanning the environment, looking at trends, and building a product that would sell in those projected conditions. Note: Boeing was not sitting pretty just a few years ago – but it looks like they learned their lesson.
What should Airbus do?
If you were running Airbus, what would you? Let's hear it!!
---