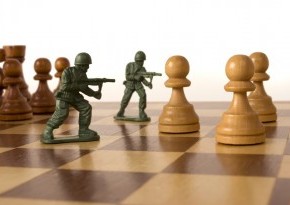 In order to really understand how to create a strategy that is successful, we need to understand the reasons why some strategic plans fail.  We can also use these reasons below as a learning and make sure that we don't make these mistakes in our next planning process.
Reasons why strategic plans fail:
The process is not clearly understood
It is not sold very well
Lack of support from the top
The organization is not ready for it
Everyone is not involved in the process
The necessary time is not taken to make it work
It is not integrated into daily operations
There is no accountability
No way to measure success
Inadequate follow-up
The process is really not strategic management planning
Once we understand what not to do, we need to understand the key items that can help us create a strategy that is successful going forward.
Below are 15 keys to help create a successful strategy:
Good pre-planning and honesty
Support, commitment and acceptance
A committed coordinator
Involvement by everyone
Sound education and training
Patience, persistence and flexibility
Willingness to accept mistakes and learn from them
Link from planning to doing
Demonstrated value added
Adequate time devoted to the process
Early successes
Documentation and

follow through

A skilled facilitator
Re-tooling and modification
Willingness to change
We hope that with these tools, your next planning cycle to be more successful then ever.
---