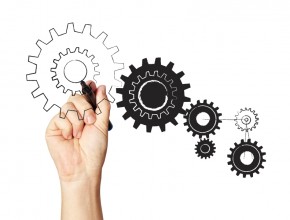 Over the course of the past two decades, it has become increasingly, abundantly clear that companies must find ways to be more innovative, more flexible and better prepared. Yet despite a steady supply of new jargon, models and techniques, the practices by which most companies create strategy have by and large not helped firms become more prepared for the unexpected. They remain mired in the mind-set of a very different and less complex competitive era.
Strategy has been reduced to calculation and analysis, nearly devoid of the imaginative spark that could bring it to life. For the development and communication of strategy to become the inspired and inspiring process it must be, it is up to company leaders to alter their strategizing practices in three crucial, perhaps counter intuitive, ways:
Be more subjective and less generic. If strategies are to be deeply insightful and keenly motivational, they must have an intuitive, subjective and imaginative component.
Explore new ways to stimulate insights and communication. Dump the tradition of presenting strategies in textual and visual formats such as slide presentations and reports. Get people engaged emotionally. When millions of neurons fire to help us describe, create and challenge what we are touching, we connect with the strategy.
Recognize that context matters. Leaders should encourage strategists to break the old conventions of the strategizing by enabling them to make new connections between themselves, the task and the team. Go off site, break the boundaries, do something different. Help people to access their imagination, insights, and knowledge.
It is up to dissatisfied leaders to question the conventional formula and reinvent the components of strategy creation by engaging more of what makes people human – our imagination.
---