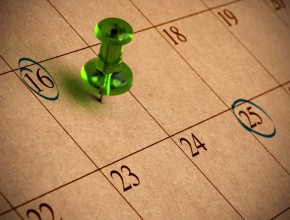 With all the news this past year about the changing economic and political climate, there's a good chance that most of us have been focused more on news about the elections or a looming recession, and less focused on the future of our organizations. In times like these, it's easy to focus on "working in the trenches," rather than on a long-term strategic focus.
Does this sound like you?
Well, not to worry. In the words of the poet Horace, "he has the deed half done who has made a beginning." If the task of updating your strategic plan or creating one where a plan is absent seems daunting, think of the benefits to strategic planning. Just by sitting down this week and getting started you can:
Develop your strategic thinking skills
Identify new opportunities in your external environment
Re-energize your staff with an inspiring view of their future
Become more determined and confident about your future
The list of immediate benefits from strategic planning go on, but you get the picture. If you haven't gotten completely prepared for every recession-related threat, or solved every operational issue your organization faces in one sitting, that's ok. The important thing as that you get started now- because it'll be 2010 before we know it.
---