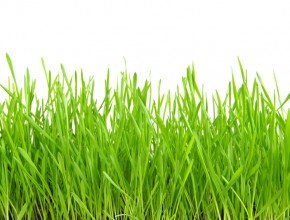 It pays- literally- to be creative in a recession. If you have already read through our information-rich recession planning toolkit, titled "Strategy on a Shoestring," then you're already familiar with the story of a contractor in California who has developed a healthy niche-service that makes the best of a sad situation; he's painting the grass green on foreclosed homes!
His strategy is working as this week, he made the press again as the city of Perris, CA has contracted him to paint the lawns of their foreclosed homes as well! Here's what the AP had to say:
PERRIS, Calif. (AP) — A town is going green to combat foreclosure blight: A contractor has been hired to spray-paint lawn bald spots. Perris spokesman Joe Vargo said contractor Dave Milligan uses an environmentally friendly dye that lasts up to six months and is harmless to people and pets. The city hopes the foreclosed properties are purchased and occupied before the lawn needs a touch up.

It costs about $550 to spray-paint a lawn. The city, some 70 miles southeast of Los Angeles, has set aside $2 million in an effort to stabilize foreclosure-fraught neighborhoods
In tough times, even industries hit the hardest can provide rare opportunities for creative, strategically-minded individuals. We were so inspired by this story the first time that we heard it that we've taken to using the phrase "Paint Your Grass Green," to describe finding and capitalizing on such opportunities.
So, the question is: HOW WILL YOU PAINT YOUR GRASS GREEN?
---