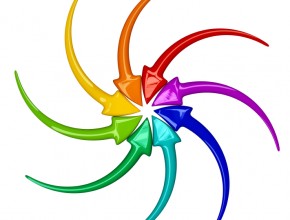 By now, we're well on our way to making strategy a habit. Once you've 1) gotten ready for the strategic planning process, 2) articulated your mission and vision, 3) reviewed your strategic position, and 4) agreed on your priorities, it's time to organize your plan.
You'll recall that I previously recommended narrowing your options down to a select few for your strategic plan in order to maintain focus. Now, I'd like to encourage you to balance out your strategic priorities by using the Balanced Scorecard. The Balanced Scorecard was introduced by Robert Kaplan, a Harvard Business School professor, and David Norton, the founder and president of Balanced Scorecard Collaborative, Inc, in the early 1990s and has since become the hallmark of a well-run organization. It is an excellent management tool that helps ensure you have a holistic and balanced strategy framework by focusing on the four key areas that all organizations must excel in to succeed. These areas are described as follows:
Financial/Mission:
When you provide value to your customers, you achieve your financial or mission goals.
Customer:
If you want to generate additional revenue, you need to provide value to your customers.
Internal/Operational:
In order to provide value to your customers, you must have internal business processes to create that value.
Employee:
(centered on learning and innovation): In order for your business processes to function, you need people who are skilled and knowledgeable.
Look at your short list of internal and external priorities from step 4
to note where your priorities fall, and try to develop at least one long-term strategic objective for each area above. Again, in the interest of maintaining focus, I would caution against too many long-term strategic objectives (no more than five) so your plan doesn't become unwieldy. And if you're short in an area, consider developing additional priorities in order to have a balanced strategy.
Financial Priorities
Financial priorities revolve around either revenue generation or productivity improvement, and they explain how your company looks to shareholders (i.e. owners, investors). A solid strategic plan will have at least one goal in each of these activities. For example, your financial goals may include increasing revenue by 10% annually and improving overall productivity.  In these cases, serving your customer well will increase your revenue generation, and improving your internal business processes will enhance your productivity improvement.
Customer Priorities
Customer priorities focus on meeting the needs of the customer through products and services. Approach these goals by considering both current and new customers. Strategic objectives here might include introducing new products to both existing and new customers or increasing overall customer retention.
Internal Priorities
Internal priorities serve several purposes: supporting the customer and financial goals, focusing on administrative processes that have an impact on creating customer value and satisfaction, and focusing on the internal management activities and operational functions needed to support the products and services. Essentially, internal priorities answer the question, "To satisfy our customers, in what processes must we excel?" Examples include improving internal processes, developing and implementing a promotional plan to drive increased business, and increasing community outreach.
Employee Priorities
And, finally, employee priorities drive everything else in your plan. These goals should focus on developing your people, increasing the company's knowledge base, improving through innovation, and discovering best practices. Examples here include developing a broad set of skills useful for customer support, improving your human resource development and training, and continually adopting current best practices.
Next, you'll need to turn your priorities into strategies, objectives and goals. I'll address that next time when I discuss identifying next actions.
---