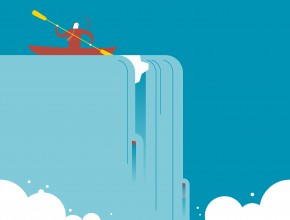 In this month's issue of the Harvard Business Review we learn about the "Big Lie of Strategy." In reading the article of the same phrase by Roger Martin, anyone who has been involved in more than a few strategic planning sessions will likely recognize some truths that support the 'big lie.'
The article suggests Strategic Planning is a comfort trap and we agree. There is no shortage of plans that use familiar metrics, reinforce established processes, and/or support the myth that revenue goals are controllable. Martin calls out the problem – if a strategy feels comfortable, it's probably not very good.
Finding ways to reconcile the tendency to 'control' strategy is key to developing a strategy that has legs. Here are Martin's three solutions:
Keep Strategy Simple.
It should be customer focused, answering the question of where to play and how to win. Each additional level of strategy pontification further complicates the focus. Keep your focus on reaching and winning customers.
Don't Look for Perfection.
The objective isn't about eliminating risk. It's about increasing the odds of success or shortening the odds of a company's bets. Make no mistake, strategy involves a bet. It is about assessing risk, than deciding to move forward with tolerance levels defined and accepted.
Make the Logic Explicit.
Strategy by its very nature is about change. Be clear about what is changing, when it is changing, and why it must change to be strategically successful. Define what customers need, what the environment demands, and be honest about your capabilities.
Strategic plans should serve strategy, not dominate it. Call out the strategy that goes down the path of the predictable and controllable, because that's not strategy. Encouraging and identifying where strategic choice fits into a strategic plan holds more long-term value in meeting quarterly goals.
---