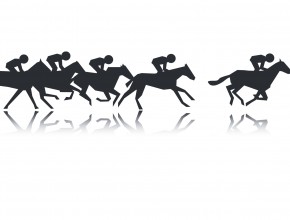 A recent survey found that 54 percent of all companies filing for bankruptcy experienced record sales levels in the weeks before closing their doors. In most cases, these companies are on a positive growth curve in all areas of their business: hiring new people, generating new business, and ramping up with suppliers. What happened? They ran out of cash.
Take the Tour de Nez, a small local cycling race. It was started 13 years ago by Tim Healion, owner of Reno's first coffeehouse Deux Gros Nez, to celebrate the restaurant's anniversary. Over the years, the event has grown from a bunch of revelers riding bikes to a pro cycling event with eight different races. With the growth also came the pre-event expenses. Although Tim was experiencing national recognition and wild success, the financial viability of the race became more and more dire. For a while the coffeehouse profits were used to finance cash shortfalls. But eventually, the event's cash demands became even too much to finance internally. The result? Tim narrowly avoiding going broke this year through some big sponsorship sales. But next year presents the same issues again. His accounts payables continually outpace his accounts receivable, no matter how successful the event is.
How do you avoid going broke? Protect your balance sheet at all costs. Most businesses owners get caught up in the income statement showing growth in sales. But it's easy to overlook how this growth impacts the balance sheet. Most of the cash in the business is actually generated and consumed on the balance sheet (by buying inventory, carrying receivables, paying off creditors, and buying fixed assets). Therefore, any time sales go up, it has an immediate and direct impact on both cash flow and the balance sheet. Understanding these relationships holds the key to surviving rapid sales growth.
---