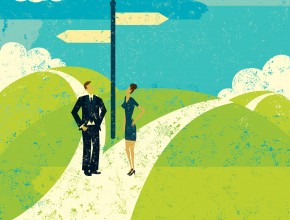 Yet another great Daily Stat provided via Harvard Business Review.
Fewer Strategic Priorities Is Better: Executives who's companies have very few (1 to 3) firm wide strategic priorities were the most likely to say their companies have above-average profitability and revenue growth.  "Companies succeed when they have a well-define set of differentiated capabilities that connect to their chosen way of competing," says Paul Leinwand, coauthor with Cesare R. Mainardi of The Essential Advantage: How to Win with a Capabilities-Driven Strategy.


Source: Booz & Co Article & HBR Daily Stat
This is a great stat and we support it 100%.  I will also add that as a strategic planning best practice, we typically recommend four strategic objectives (a.k.a. strategic priorities).  Too many and the plan will simply fall apart as resources (time, money) are limited.  Without enough, the plan can lack a holistic approach and cause its own problems. When we recommend four strategic priorities, we also recommend that one be in each perspective of the balanced scorecard (Financial, Customer, Process and People).
We often hear a similar response by those newer to strategic planning and looking for assistance with how to write a strategic plan.  They often want to start smaller or have a simpler plan.  We support that and believe it is a great request.  The stat above validates this request.  However, before simply focusing on that two (or three) strategic objectives, make sure it is the right one.  Take the time to do the upfront work in the discovery phase of the planning and identify the whole elephant.  That is identify all four – six strategic objectives.  Then, step back and decide which one or two are going to be the focus.  Now you can eat that elephant one bite at a time and be assured you are attacking the initiative (implementing strategy) in a successful manner.
You have to crawl before you can walk and you have to walk before you can run in strategic planning.  Even then, there is great wisdom in having very few firm wide strategic priorities to drive greater success.
---