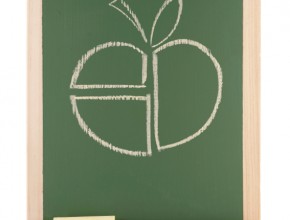 Creating and utilizing the Balanced Scorecard helps business owners avoid pitfalls that oftentimes come as a result of focusing exclusively on financial goals. The holistic view that a Balanced Scorecard provides reminds business leaders of what drives financial results including: community engagements, creating employment opportunities, or fulfilling a need.
Enter the Balanced Scorecard.
We've always been big proponents of the Balanced Scorecard and believe it should drive overall strategy. It is an excellent management tool, and many organizations say the scorecard is the foundation of their measurement and management systems. In fact, we created our online strategic planning system, OnStrategy, based on the Balanced Scorecard framework. By setting goals in the four key areas that all organizations must excel in to succeed, you create a balanced and holistic strategy.
Financial or mission: When you provide value to your customers, you achieve your financial or mission goals.
Customer: If you want to generate additional revenue, you need to provide value to your customers.
Internal/operational process: In order to provide value to your customers, you must have the
internal business process to create that value.
Employee/people: (centered on learning and innovation): In order for your business processes to
function, you need people who are skilled and knowledgeable.
Maintaining this same kind of focus is also key for each perspective. You should develop at least one long-term strategic objective but no more than five for each area. If you develop too many at the beginning, your plan may become unwieldy. Likewise, sharing too many goals with your people can often be as dangerous as sharing no goals.
Don Moyer, writing for the Harvard Business Review, likens this effect to peanut butter, "The more you spread it, the thinner it gets." He suggests choosing a single, clearly articulated objective or a goal relatively narrow in scope that can be easily distilled. Consider an objective that embodies your organization's central purpose or a goal that focuses on meeting a higher standard for a single product. Either of these can be well-defined and measurable and serve to galvanize an organization.
---