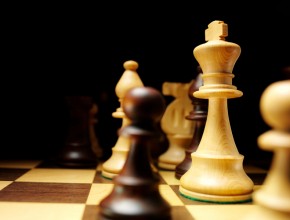 Earlier I shared that successful strategic planning is a continuous process – something that you need to make a habit. Now, I'd like to also propose that the process isn't linear but circular.
To that end, let me begin at the requisite starting point – your mission statement. A mission statement, we all know, is a statement of your company's purpose or its fundamental reason for existing, but it should also serve as both a guide for day-to-day operations and the foundation for future decision-making. In other words, it should determine your primary business and organization purpose AND be the roadmap in a strategic plan to empower your employees to be more effective. It should be specific, short, sharply focused, and memorable. The mission statement of Olsen & Associates Public Relations is "Dedicated to improving and optimizing public perceptions on behalf of our clients." If the company doesn't live up to this mission, it has no reason to exist.
I encourage you to think beyond bullet points on a memo or a posting on the break room wall. Instead, think of your mission statement as the primary guideline for leading your organization to higher levels of performance. It should provide the framework for independent decisions and actions initiated by departments, managers, and employees into a coordinated, company-wide game plan.
Your vision, likewise, should provide long-term direction while it delineates what kind of enterprise your company is trying to become and infuses the organization with a sense of purposeful action. Identify your corporate values. Create an image of what success will look like. Your vision statement needs to
be something you can achieve at some point in the future while also serving as a unifying focal point for everyone in the organization – like a North Star. I recommend developing one that's far reaching but attainable. A vision statement can be as far reaching as 100 years or as short as five. It just needs to work for your company and the industry in which you operate.
Here are two examples of visions that were very lofty at the time they were established, but they don't sound so crazy now:
"We will put a man on the moon before the end of the decade and bring him back" (President John F Kennedy)
"A computer on every desk and in every home using great software as an empowering
tool" (Microsoft)
Together the mission and vision statements function to clarity why your organization exists and what the end game is. In this way, your mission and vision should drive every action and initiative on the road to where you are going and provide a constant reference point to keep your strategic plan on track.
Join me again as we continue with the Strategic Planning Process Checklist to keep you and your team on track while also making the strategic planning process a habit. Next time I'll be discussing your Strategic Position. And remember, success is not a matter of chance, but rather success is a matter of choice.
---