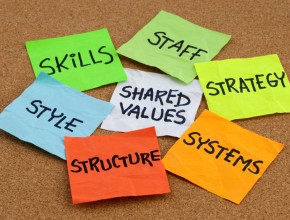 Writing or revising a strategic plan is a perfect time to think BIG. Too many strategic planning efforts get too caught up in details and don't take the time to step back and take in the big picture. Let these quick tips from innovation guru Steve Jobs inspire your strategic thinking.
Do what you love
Put a dent in the universe – have a big vision
Kick-start your brain–use creativity and have lots of different experiences
Sell dreams not products – understand what people want to accomplish
Say no to 1000 things
Create insanely great experiences
Master the message
Brought to you by Carmine Gallo's latest book The Innovation Secrets of Steve Jobs.
---