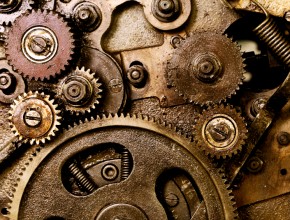 The facilitations are over, the goals created and the reporting schedule established.  Even with all these elements in place, you would be wise to further specify what it will take for successful cross-functional execution. Creating this alignment is a key necessity for executing a strategic plan between business units that have shared goals or objectives.
By the very nature of being strategic, plan objectives and goals are largely interlaced between business units.  It is important to identify what kind of coordination needs to exist in order to achieve assigned actions and ultimately the common goal.    It is also important to recognize the level of training or education that may be needed in order to best perform throughout the requirement.  Finally, understanding the strategic Standard Operating Procedures (SOP) will help ensure your work progresses across departmental lines.  Let's expand these thoughts.
What Does the Goal Require?
Determine if the task actions are pooled in one department, sequential across departments, or if department coordination by a series of reciprocal adjustments is necessary.  For example, pooled tasking simply requires the adherence to SOPs set by the organization.  For sequential tasks, it becomes more important to manage transactions and lateral transitions of work.  Finally reciprocal adjustments require a high level of coordination and information sharing… as the name implies all members of this goal network are affected by and can affect the tasks of another.[1]
Do the Actions Require Additional Training or Education?
Identified by either the business unit or the organization at large, this is an overlooked element… and contributes to a fear of failure and feelings of inadequacy that management would oft not like to highlight.   Those big, hairy, audacious goals (BHAGs) [2]  need reality checks, and one proper means of keeping these projects in line is supplying training and education where needed.  Otherwise you run the risk of having staff avoid acceptance of any new responsibilities and accountability becomes a doomed burden.
What SOPs Must Be Followed?
Define the expectations surrounding the decisions and actions that require coordination or affect the actions of another department or unit.   Bring this in step with identified implementation management processes to stay healthy.  Ignoring or marginalizing your organizational structure demands will eventually take your strategic plan into a Code Blue situation.
In closing, remember to focus on what the goal demands of your organization and methodically determine how to rise to the challenge.  There are many different organizational structures out there.  Part of your strategic job is to open doorways between the silos you may encounter…. and then keep them open throughout the execution of the plan.
[1] Types of Interdependence, Table 5.1:  Lawrence Hrebiniak, Making Strategy Work, Warton School Publishing, 2005.
[2] James Collins and Jerry Porras, Building Your Company's Vision, 1996
---