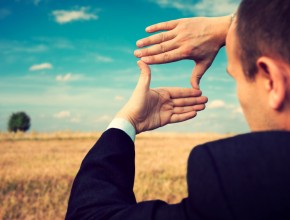 There are many strategy tools to choose from when you are determining your strategic position, structuring your strategic plan and executing against it. The PEST Analysis is one such tool, great for assessing "pests" and hazards to your business.
Let's start at the beginning. When determining your strategic position, the most common strategy tool is the SWOT analysis – Strengths, Weaknesses, Opportunities and Threats. The PEST Analysis – Political, Economic, Social and Technological – is another tool that is closely linked to the SWOT analysis. It was developed by Harvard professor Francis Aguilar and addressed in his book, Scanning the Business Environment.
Where the SWOT looks at both internal factors (strengths and weaknesses) and external factors (opportunities and threats) that affect your organization, the PEST analysis looks at just the external influences that have a major impact on making decisions, market growth and expansion. (At the bottom of this post is a video that talks through using a PEST Analysis.)
COMPONENTS OF A PEST ANALYSIS:
FACTORS
QUESTIONS TO ASK
POLITICAL

What trading policies or international legislation will impact your business?
Are there any changes to regulations?
Has new legislation passed?
Are there environmental issues to be addressed?

ECONOMIC

Are there any taxation issues that will affect your product/service?
What is the current domestic economic status?
Is your market share impacted by globalization?

SOCIAL

Are consumer opinions changing about your product/service?
How is the changing population demographic impacting your business?
Are there any social attitudes about your product/service?
Have you experienced changes in your customers' purchasing habits?

TECHNOLOGICAL

Are you staying ahead/competitive in technology development?
How is new technology affecting your business?
Are you dependent on 3rd parties for technological support/solutions?
Next Steps:
Answers to these questions will identify your opportunities and threats. This will position you to develop goals that will help you and your organization capitalize on those opportunities and address the risks associated with those threats as you are developing your strategic plan.
For more information and resources, please check out Mind Tools http://www.mindtools.com/pages/article/newTMC_09.htm
Video: How to Identify Strategic Issues
---