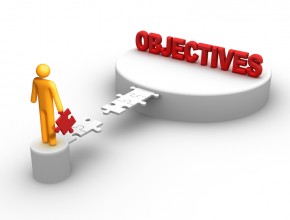 There is light at the end of the tunnel! In a recent article in the HBR, If You Want to Do Something Really Big, the eradication of polio has become an achievable goal. It has taken almost 25 years, but with collaboration, pooling of resources, capitalizing on partnerships with special skills, and the work of volunteers, the end is near.  How is this applicable to strategic planning, you ask?  John Hewko, general secretary of Rotary International and Rotary Foundation, says that "Polio eradication might seem an obvious task to take on. But any initiative that ambitious is extremely daunting."
Here, he has shared his insight on tackling those big daunting goals:
Don't be intimidated by sheer magnitude – break the job down into manageable pieces.
Make sure the goal matches your mission, and make it personal for your people.
Recognize that you can't go it alone.
Consider this when you are creating a strategic plan or reviewing an existing one and have not seen the needle move. Above all, anything can be achieved if you have the right people, capabilities and resources.
Click here to read the full article for HBR: If You Want to Do Something Really Big
---