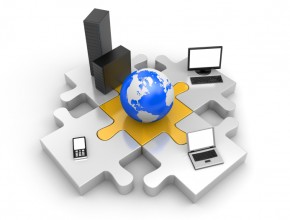 OnStrategy is one of many strategic planning software options available in the market today. There are very few options that allow you to input the plan content/data, then track progress and execute to it, but there are many that provide a mechanism to capture and structure the plan.
At minimum, strategic planning software / strategic planning applications can offer some of the following benefits: (the better the software, the greater the benefits):
Centralized system and result in efficiencies that are both time savings and cost savings.
Keep the goal visible via reports that are always up to date.
Real time access to plan updates – no waiting around.
Keep the plan alive, keep it off the shelf.  Execute against it!
Collaborative effort so everyone is working toward the same goals.
Many more… check out the features of OnStrategy.com.
Where Excel Falls Short
The pains of Excel in the strategic planning process are exhausting.  What version of the file are you using?  Can you get out so I can update something?  Can you help me dbl with this formula?  What is that link referencing?  Excel can temporarily serve a need to get your plan off the ground, but there are better templates for even those at that stage and limited budgets.  If you can, try to avoid this all together and invest in your organization/yourself.  For a full blog post on this topic, see Why Excel falls short in executing Strategic Planning.  Check out some of our inexpensive resources (books / templates) here.
Why Software Shines
I understand that budgets are tight and software is an expense.  Some justifications are listed above.  At the end of the day, a software can be leveraged to facilitate a better execution of your strategic plan.  Executing strategy is what you are after.  Execution drives change and if done right you can find the same success that those committed to the strategic planning process typically experience – a 12% improvement above business as usual.
We are biased and think we have one of the top strategic planning software's on the market.  We are also the first to acknowledge that our system is not a fit for everyone – we are not a one size fits all.  We do have VP's of Strategic Planning for Fortune 500's that leverage our system for the structure.  On the flip side, we have small businesses that don't know anything about strategic planning and need the structure in addition to the self-help instruction provided in how to write a strategic plan.  The, we have organizations in between that are for-profit, nonprofit, church, government, education, military and more.
Your planning needs may vary.  If it isn't us, then find another viable solution.  Move your planning process forward and invest in software. Take the paper-based pain out of your strategic planning.
---