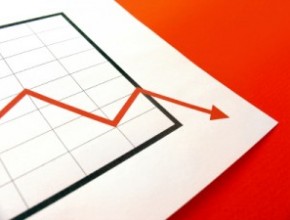 When the OnStrategy team comes across new concepts that help organizations do what they are already doing better, we make a practices of sharing them. Sean Covey's, son of Steven Covey,  Four Disciplines of Execution falls into this category. While we did not adopt his ideas right away, we have been using pieces in client organizations that are needing to execute better. As a general rule, our team does not like to introduce new/new concepts (unless totally necessary), but rather look to tweak or modify the strategy execution process.  Covey's Four Disciplines highlight some interesting tweaks that can help build momentum when implementing strategy.
Implementing strategy is one of the hardest management processes to establish, because it is full of roadblocks and pitfalls. That said, if you are looking to "dial in" strategy execution and get more consistent results, the following four disciplines summarized from Covey are a good place to start.  A word of caution – while these disciplines seem pretty straightforward, the magic is in getting the nuances of the discipline right.  The nuances are called out below:
Discipline #1: Narrow the Focus.
Narrow the focus to 1-2 high priority goals across the whole organization that CLEARLY explains what is success. These identify the outcome measures.
Basically, the more you try to do, the less you actually accomplish.
When you narrow the focus of your team to one or two wildly important goals, the team can easily distinguish between what is truly top priority and what is the whirlwind.
Discipline #2: Empower the team to act on lead measures.
Create measures people can successfully influence. Identify lead measures that will drive the outcome of the high priority goal.
Some actions have more impact than others when reaching for a goal.
Lag measures are tracking measurements of the wildly important goal, and they are usually the ones you spend most of your time praying over…by the time you get a lag measure, you can't fix it.
Lead measures… measure the new behaviors that will drive success on the lag measures.
A good lead measure has two basic characteristics: It's predictive of achieving the goals and it can be influenced by the team.
Discipline #3: Make progress visible – weekly.
Know weekly/monthly if we are winning or losing. Make the progress visible – create a compelling scoreboard to help us SEE the progress – of the outcome measures & the lead measures.
People play differently when they keep score.
The kind of scoreboard that will drive the highest levels of engagement with your team will be one that is designed solely for the players.
Go analog – people need to see charts and graphs on the wall.
Discipline #4: Create a cadence of accountability.
Tweak weekly ops meetings to review results specific to our progress. Make commitments to for action to move the lead measure at each session.
The cadence of accountability is a rhythm of regular and frequent meetings of any team that owns a wildly important goal.
Team members will always be more committed to their own ideas than they will to others from above.
Because the team commits to a new set of objectives each week, this discipline creates a just-in-time weekly execution plan that adapts to challenges and opportunities that can never be foreseen in an annual strategic plan.
Author's Note: Covey's disciplines are worded differently than listed here because I wanted to call out certain aspects of these concepts. Please reference his book for the full detail.
---