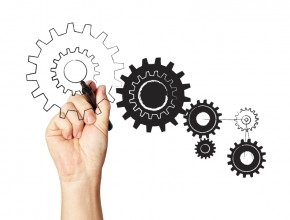 By the time company managers get to the action planning part of strategic planning, many are tired and worn out from all the work leading up to this point. But don't stop yet! Setting action items and to-dos for each short-term goal is essential, and now it's time to connect those goals with people, deadlines, and costs.
You are developing an action plan for each goal. An action plan explains who's going to do what, by when, and in what order for the organization to reach its goals. The design and implementation of the action planning depend on the nature and needs of the organization.
Although this may seem like a monumental task, here are a few ways to simplify the process:
List the concrete steps or to-dos that you need to accomplish in order to achieve your goals. You don't need to list every single action item for each goal — that might take all year.
Focus on identifying large to-dos that warrant discussion at a team level. Stay away from big items that are so big that you don't know where to start.
Identify all the actions that need to occur in the next 90 days. Continue this same process every 90 days until the goal is achieved.
For every short-term goal, identify the following items. These items are listed in logical order and flow to make it easy to develop each one like the image below:
Action item or to-do: Start the sentence with a verb to show the action that's being done. After all the action items are listed, order them based on priority.
Person or department responsible: If there's shared responsibility, make one person the lead.
Start and end dates: Start dates are important because they allow you to see the duration of an action. Without the start date, you won't know if you are behind schedule until the end date passes. When establishing an end date, commit to the deadline.
Expense: Identify an estimated expense if applicable.
Progress or current status: Use this gauge to indicate what percentage of the action item is complete or to explain what's happening with the action item right now. Update this field regularly for reporting and tracking purposes.
Don't worry about writing action items for your financial goals. All your financial goals are achieved through the rest of the goals in your plan. For example, increasing sales by 10 percent is a function of marketing and sales reaching new customers or selling more to existing customers.
---