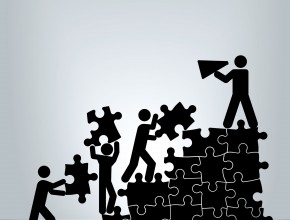 Randall Tobias, then the newly-appointment vice chairman at AT&T just as it was being broken up, had this to say about monopolies:
"In the regulated days, Bell system employees—myself included—genuinely believed they were doing the best they could and acting in the best interests of customers," he says. "But when we got out there [in a competitive environment], we began to discover that our skills weren't necessarily honed to respond precisely to customer demand, our technologies weren't all they should be, and our manufacturing wasn't as efficient as we'd thought."
In his book of career reflections, Put the Moose on the Table, Tobias attributes such shortcomings to a prevailing "sense of entitlement" that's fostered in part by the absence of competitors.
"You could make a good case that the very promise of job security is the first step in destroying it," he writes. Better, ultimately, for companies and their employees is "a competitive world, in which you come to work every day just a little bit scared."
I'm sure every one of us has an example of a monopoly we have to deal with. And it's normally not pleasant. Down with the monopolies!
---