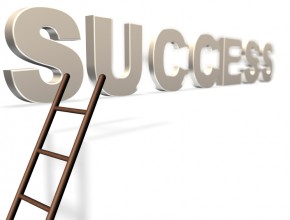 Recently, Jim Collins, renowned author of the classic business books Built to Last and Good to Great, was interviewed by Inc. Magazine and had some great advice for companies managing the changes brought on by the current financial crisis.
If you read the entire article, you may find that Collins has some potentially scary words for businesses in today's climate. Collins spends a good deal of the interview discussing the similarities of the bursting of the tech bubble nearly 10 years ago, and says that we're in for an era marked by turbulence.
Business People in this Crisis are Mountain Climbers
It hit me that we're all heading up there, whether we like it or not. We're heading into a world characterized by big events, big forces, massive storms. We're going to be vulnerable little specks high on the mountain when the storm hits out of nowhere. And if we're not prepared, we're going to die up there. Or we're going to be in real serious trouble.
But Collins doesn't just speak of woe and trouble. His advice surrounds staying sharp and maintaining your skills in this ever-changing world of business. He may not be painting the rosiest picture of the economic future, but he's far from pessimistic.
Stand Strong in the Face of Ambiguity
It is only in times like these that you get a chance to show your strength. In the end, I think we need to have absolute faith in our ability to deal with whatever is thrown at us. And we need to have a complete, realistic paranoia that a lot can be thrown at us. It's our ability to put those two contradictory ideas together: We need to be prepared for what we can't predict and, at the same time, have this total, unwavering faith that we will find a way to deal with all of it. And I believe we will. I don't believe the world will treat us well, but we will figure out how to do very well.
Right now, everyone could use some of Collins' quoted "unwavering faith." If you are staring into the rest of 2009 and beginning do doubt your organization's ability to ride it out, take a minute to check whether it's just that realistic paranoia that he says we should all have, or whether you need a dose of faith. If you find that's the case, we always say that good strategic planning is a great source of faith! The entire article can be found at Inc.com.
---