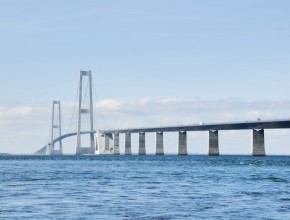 Organizations tend to underestimate and under-measure the effect that employee engagement has on their strategic planning outcomes.
A recent Harvard Business Review blogger posed a question about why HR still isn't a strategic partner for organizations. The writer speaks much about all the reasons why HR action and activity need to align with strategic goals yet omits perspective of how to do this – other than people should perform as smoothly, productively and frictionless as possible.
So let's start at a common definition first. Employee engagement, according to the Society of Human Resource Managers (SHRM) is "the extent to which employees commit to something or someone in their organization, how hard they work and how long they stay as a result of that commitment." In a nutshell, we are talking here about the sustainability of the employee force, which from a strategic perspective is the very foundation of what you are today and who you need to count on to reach your goals.
The reality though is that many companies do not commit to measuring employee engagement over time. There are models that are available to help companies do this, such as the Gallup Q12 approach, which is based on more than 30 years of research, or the Ten C's of Engagement first published by the Ivey Business Journal in 2006.
Linking approaches like these to strategy requires an acknowledgment that the culture people operate within and the tools they are given to do their jobs matters. Indeed, this is the very base of the Balanced Scorecard approach to organizational health. For too many companies though, employee engagement is a soft concept and less important to measure than a shareholder profit report. Gallup in their extensive research has found that this does matter. People care that they have the opportunity to do a job right and that they are part of an environment that cares about quality. Consider these points:
Companies with engaged employees have 3.9 times the earnings per share compared to average organizations of the same industry. (Gallup)
World-class organizations have 9.5 engaged employees to every 1 actively disengaged employee, while average organizations have only 1.8 to 1 employee engaged. (Gallup)
Only 38% of employees have seen visible actions to increase employee engagement in their organization. (SHRM)
How this fits into the customer experience cannot be lost. Understanding the level of engagement of your employees is part of the equation to understanding your customer experience. In an age where individuals have so much power to harm a company's reputation (i.e. Social Media), all measurements that treat employees or customers as a collective entity are missing the boat. To understand employee or customer engagement, organizations need to commit to understanding their experiences and respond to them.
StrategyCheck
Are your employees strategic partners?
---