In our article about mission statements, we covered the basics on how to create a great mission statement and how to know you've got a winner.
Vision statements often go hand-in-hand with your mission statement. Mission statements articulate why your organization exists. Vision statements articulate where you're going as an organization.
It's a declaration of where you are headed—your future state. As you create your vision statement, you need to formulate a picture of what your organization's future will be. We always explain your vision as "know what mountain you're climbing" and your mission as "what you are here to do." Your vision is the statement that guides you from current Point A, to your ambitious future, Point B.
Inherently, a vision statement must be directional – point your organization and team to the place you aspire to be. For this to happen, your vision needs to be as clear as possible.
A great analogy for a vision statement is the difference between a Monet and a Norman Rockwell painting.

Is it fuzzy like a Monet? Or precise and crisp like a Rockwell?
The Anatomy of a Vision Statement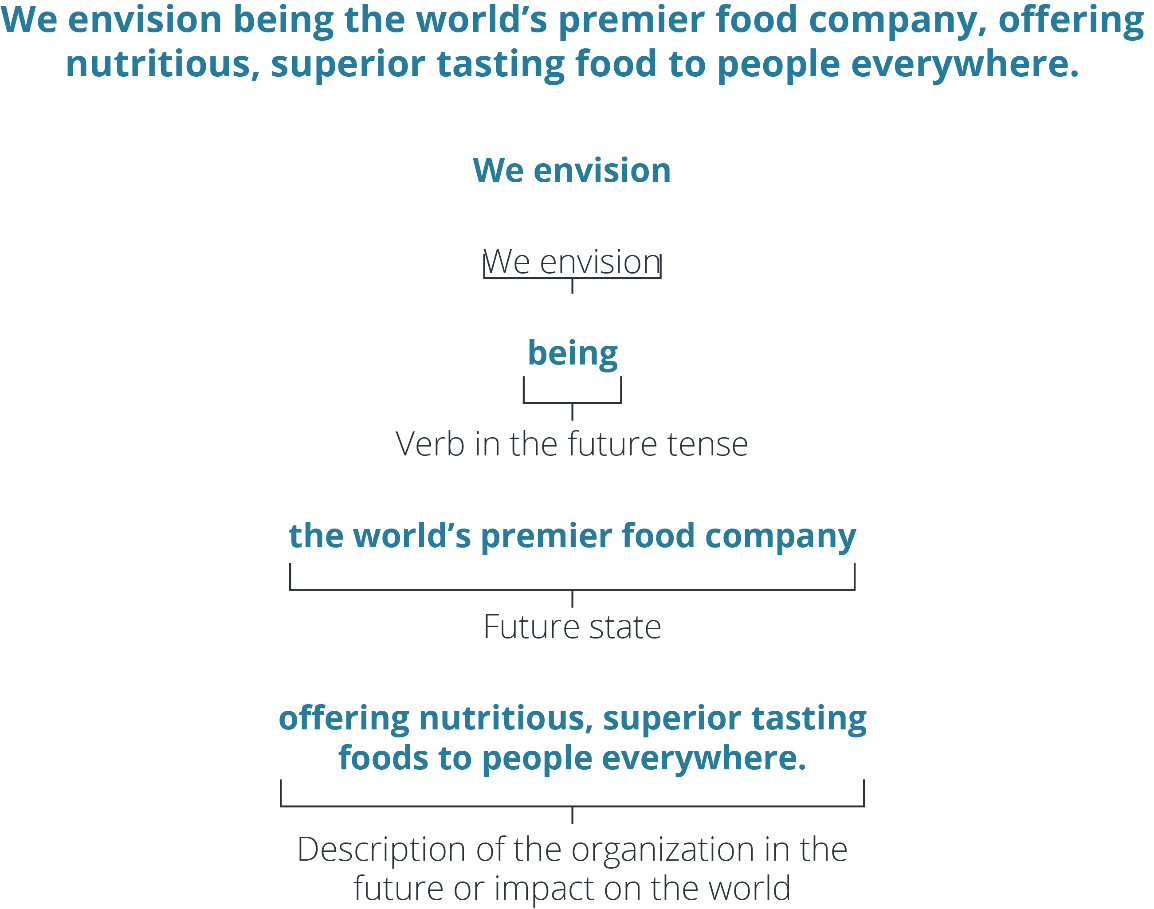 The Checklist of a Good Vision Statement
Over the years, we've developed a quick checklist of traits that accompany good vision statements. Great vision statements have these five traits:
They represent at least 5 years. Vision statements are at least five years in nature or longer.
They're in future tense. Make sure to say "where." We love to use "we envision." You can also use the phrase "we will."
They are directional. The statement should be directional. You aren't there today. But you want to be there in 5+ years.
They're audacious. Visions are big and broad with high-reaching thoughts.
They're descriptive. Expand your vision statement by adding some descriptors about how the world will look different if you reach your vision.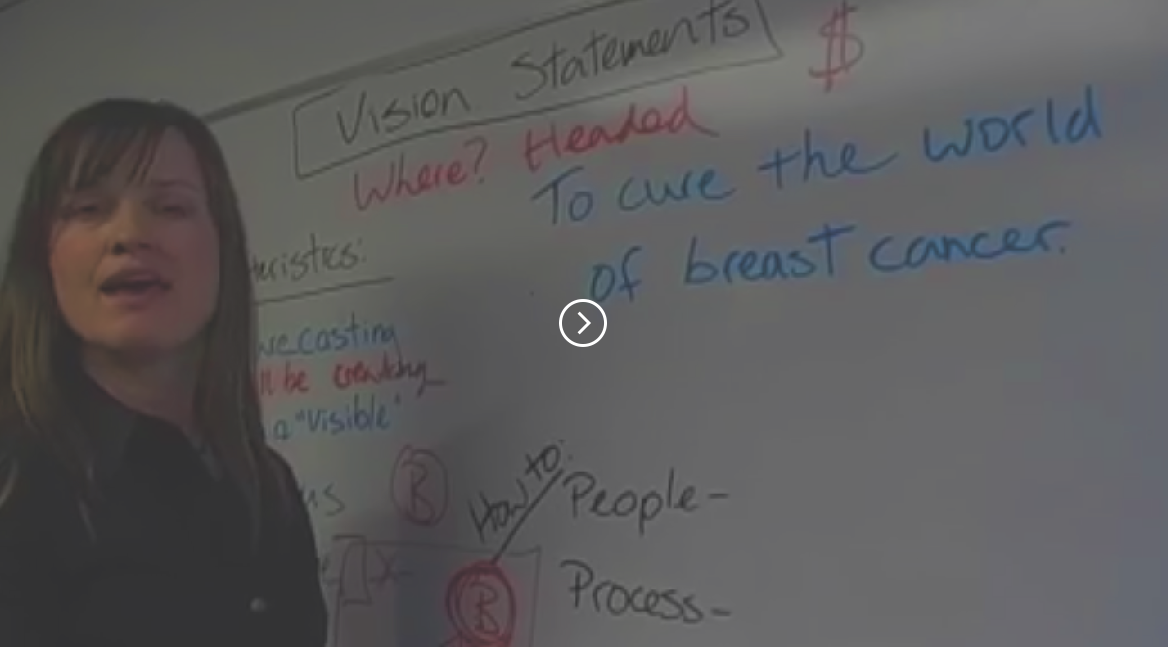 Bonus – Creating Vision Descriptors
Vision descriptors are statements that accompany your vision, which articulates distinct "mini-visions" that support your overall vision of success. We like to align these descriptors to the different planning perspectives to create a long-term "mini-vision" of success for each portion of a plan. In practice, it looks something like this:
Financial: Realize $100M in revenue, or 15% year-over-year growth, in 5 years.
Customer: Become a top 3 player in our market positioned as "valued innovators" in the minds of our customers.
Operational Excellence: Scaled organizational infrastructure that increases efficiency by 10% with a growing operation.
People Expertise: Have a passionate and growing team of 100 individuals who are passionate about the company and their careers.
Having these "mini-vision" statements aligned to your overall vision of success gives you a good starting point for your strategic plan's long-term strategic objectives. It helps create the alignment of long-term objectives to reach your overall vision of success.
Final Thoughts
As parting words of wisdom, here are a few last tips to consider as your write your vision statements.
Get to 80% and worry about the exact wording later. Word choice can make a team run in circles and creates a huge waste of time.
Stay grounded by assessing your internal and external environment.
Check your statements to make sure your mission and vision statements explain your core purpose and define where you want to go. Remember, mission statements explain why you exist. Vision statements explain where you're going.
Good luck!